Your wedding is one of the most important days of your life. Out of all the guests you invited, the ones who have been there for you through thick and thin are your groomsmen.
Groomsmen have been an essential part of most weddings since Roman times. Back then, they were there to protect the couple from any evil spirits attempting to ruin the union. Things have undoubtedly changed since then.
Now we ask our closest friends and family to stand at our side as a sign of support on one of the most important days of a man's life.
It's also become a tradition to give your groomsman a gift as a token of friendship and as a thank you for them always having your back. If chosen well, they will ideally hold onto this important keepsake as a lifelong reminder of your wedding day, and their important role in your life.
This makes choosing the right gift very important, so be sure to put some time and effort into selecting just the right one.
Groomsman Gift Etiquette

So, how do you pick the right gift for your groomsmen? Like nearly every part of a wedding, there is etiquette when it comes to gifting your wedding party.
Be Considerate. When making your selection, try to choose something that truly reflects the personality of the buddy that you're buying it for. One size doesn't fit all. For example, you shouldn't buy an engraved flask for a guy who recently gave up drinking. Or if your buddy's idea of the Great Outdoors is drinking a beer on the patio, he probably doesn't need a tactical prepper gear.
Be Useful. Choose something they will actually use on a regular basis. The last thing any guy wants is another useless knick-knack taking up space. Instead, your gift should be something that's a true acknowledgment of your friendship, not another thing to be tossed in the back of a junk drawer or even tossed.
Be Sentimental. We know guys often hate showing emotion, but this is your wedding day. Cheese it up! Pick an item that reflects some part of you and your buddy's lasting relationship. Do you go camping together every summer? Is there a shared passion for great whiskey? Are you both avid gamers? Find something that relates to something you share together.
Be Personal. Many groomsman gifts are traditionally engraved with their name. This is a wonderful way to personally show your gratitude. However, it's typically in poor form to add more than just the first and last name of each groomsman, their initials, or something that specifically relates to them. Avoid putting your name, the date of your wedding, or any additional information on there. Remember: this is for them and as the groomsman gift is chosen well, they'll never forget you gave it to them.
If you can't figure out what to get your groomsmen, here are our 30 groomsmen gift ideas:
Groomsman Gifts for Tech Lovers
Groomsman Gifts for the Handyman
Groomsman Gifts for Outdoorsman
Groomsman Gifts for the Stylish
---
Practical Groomsman Gifts
---
Victorinox SwissChamp
These trusty multi-tools are legendary for a reason. Victorinox packed an insane 33 tools into this 6.5 oz beauty that was perfectly designed to tackle nearly everything. From chopping through forests with multiple blades, to looking damn good at your wedding with the toothpick and nail file, the Victorinox SwissChamp is a sure winner for nearly every guy out there.
As part of the original Swiss Army brand, the SwissChamp is designed to immaculate precision. Each tool is laser measured to the micrometer ensuring incredible quality. They may be small, but your best men will be amazed at how powerful each tool is.
These multi-tools can also be easily personalized, and even come in multiple colors. Also, with the stellar reputation of Swiss-quality, and a 25-year warranty just to be safe, rest assured that this token of friendship will last a lifetime.
Check out EDC Ninja's Victorinox Swiss Champ review to learn even more about one of our favorite little tools.
---
Carbocage Keycage
Source: UnboxSpace.com
The Carbocage Keycage is the perfect gift for that one friend who has more keys than he knows what to do with. The same guy who can never bring himself to throw away a key, because he never knows when he might need it. House keys, car keys, garage keys, bike lock keys, storage shed keys, work keys are just a few of the keys he carries around in his pocket on a daily basis.
If you sometimes worry that your friend will accidentally castrate himself with all those sharp metal keys in his pocket, fear no more. The Carbocage Keycage was designed to safely store keys in the same fashion that a Swiss Army Knife stores multiple tools. You simply open it up, insert your keys and then use the appropriate screws to close it back up. The next time you need a key, simply flick it out and when you're done, flick it back in.
This keychain was CNC machined in Germany so it will last for decades to come. It holds 1 to 14 keys and the double asymmetric shape will allow your friend to find the key he desires simply by touch.
---
Wayfarer Sunglasses
Source: GroovyGroomsmenGifts.com
Especially for a summertime wedding, what could be more practical than a solid pair of sunglasses? We love these Wooden Wayfarers that provide just the right amount of style and class—just like your big day.
Made with real wood, polarized polycarbonate shatterproof lenses, and 100% UVA/UVB protection these aren't some cheap dime-a-dozen sunglasses. There is also the option to have the sunglasses delivered in a beautiful wooden box.
Need more convincing? They can be engraved with up to three words. Whether you choose to add his real name, a memorable nickname, or a short saying, adding that personal touch will guarantee that he'll remember his time as your groomsman every time he puts them on.
---
Black and Silver Flask Kit
Source: GroomShop.com
It's time to take the well-known groomsmen gift of a flask up a notch. Check out the Black and Silver Flask Kit from GroomShop. It not only includes a black stainless steel 6-ounce flask with a lid that closes magnetically, but also includes a handy funnel for pouring in your friend's favorite drink, and two metal shot glasses. After all, who wants to drink alone?
In addition, no need to worry about making the presentation perfect. You have enough to do as the groom. Everything comes already packaged in a velveteen-lined case that's ready to show off. It also takes personalization to the next level allowing not just for different names, and layouts, but different designs as well.
---
SouthOrd Jackknife Lock Pick Set
Source: MassDrop.com
Got a friend who dreams of working for the CIA or as a spy? Or maybe someone who's just mechanically inclined and likes to challenge himself? SouthOrd's Jackknife Lock Pick Set is the perfect gift. Made completely from stainless steel, each pick is contained in a handy jackknife style package making it easy to take anywhere.
Lockpicking as a sport has grown in popularity over the years as well. Maybe he can be the next world's best! It takes intelligence, manual dexterity along with the ability to think abstractly in order to pick a lock. Do you think your friends have what it takes?
This slick piece is designed with incredible, high-quality workmanship. It's not only a handy tool, but it'll look great as an addition to any EDC kit. Best of all, if you and your buddy "accidentally" wind up in a Tijuana jail together someday, you'll be glad you got him this groomsmen gift.
---
Groomsman Gifts for Tech Lovers
---
Nomad Wallet w/ Charger
Source: HelloNomad
This product was made for that one friend of yours who always forgets to charge his cell phone. Or he uses it so much that by 11 am he's already on the hunt for an outlet to recharge his phone. The Nomad Wallet has a built-in battery that will charge your iPhone or Android phone. It has a lipstick battery charger built into the fold of the wallet.
Internally there is a lithium-ion battery inside and a flat cable. This charger works with Android, Apple or even Blackberry cell phones. It also has an MFI certified lightning cable for an iPhone, which will result is faster phone charges.
Normally you'd think something like this would be uncomfortable to sit down on, but it feels like a normal wallet in your back pocket when you sit down (AKA…No, you can't feel it). The wallet itself holds 8 cards and the battery will hold a 2-hour charge. No longer will a dead cell phone battery prevent your buddy from making that late night booty call after last call at the bar.
---
Personalized Leather Phone Case
Source: StoryLeather.com
What's something that your groomsmen obsess over nearly all-day every day? Their phones, of course! Why not pick something that your uber-connected buddies will use constantly? Upgrade whatever cheap cover they randomly grabbed at the Verizon store and switch it out for a high-quality leather case embossed with their name or initials.
There are plenty of companies that offer similar phone cases, but we dig the products from Story Leather. In particular, their gorgeous Side Flip Stand phone case provides incredible workmanship and practicality. With a flap that not only stands up to let users watch videos hands-free, but also hides a slim pocket for cards, this sleek case is perfect for any guy with a phone (that's everyone).
---
Timex Expedition Collection Watches

Source: Timex
Sure. Smartphones can tell the time. Still, there no comparison when it comes to the added elegance and convenience of a well-made watch.
Timex watches are widely regarded as one of the best brands in the industry, and for good reason. Classic style with a modern edge, anyone can find the right match for them. Timex also has a huge inventory and a wide price range. This means you can easily choose a watch that fits your budget as well as each guy's unique style. In addition, many varieties can be engraved.
It's nearly impossible to pick a favorite, but a many of the Timex watches we particularly dig are in the Timex Expedition Collection. Inspired by the outdoors, these watches were made for versatility. Confidently hike through rainstorms during the day while slipping to something dapper for date night, all while wearing the same watch.
---
Anker Super Bright Tactical Flashlight
Source: Anker
We're not talking about getting your groomsman any cheap, flimsy flashlight. After all, they only deserve the best, right? Coming in handy for everything from finding the fuse during a power outage, to fixing computers, or exploring the outdoors at night, absolutely everyone needs a something to help them light the way at some point.
Cue the Anker Super Bright Tactical Flashlight. The up to 900-lumen Cree LED light can reach the length of over two football fields and it's completely zoomable from a super-wide to a super-narrow beam. Can your smartphone's flashlight do that? It also has settings for SOS signals making it an ideal companion when heading out into the wild.
The battery life lasts for up to six hours at medium-beam mode and also includes a rechargeable 3350mAh battery. In addition, this powerhouse is water and shock resistant with a durable aluminum body making it ready for whatever dirty situations your buddies like to get into.
---
Leatherman Wingman
Source: Leatherman
Owning a quality multi-tool isn't always about chopping down trees, fixing trucks, or rescuing kittens from burning buildings. The Leatherman Wingman is perfect for buddies who love to tinker, or are always needing to tweak "the little things," like fixing wires on their video game consoles, record players, or other electronics.
The Leatherman Wingman boasts 14 tools like a knife, pliers, screwdriver, wire cutter, bottle opener, and more in a compact, lightweight package. Expect this stainless steel tool to immediately become a go-to piece of their EDC.
And after all, they've always been your wingmen. Isn't it time to return the favor?
Check out EDC Ninja's Leatherman Wingman review here to learn more.
---
Groomsman Gifts for the Handyman
---
Lever Gear Toolcard Pro
Source: Lever Gear
Another great gift for the friend who's always on the go. The Lever Gear Toolcard Pro makes quick work of hex nuts, bolts and even doubles as a beer opener. This is truly an EDC item as it is no bigger than a credit card and will fit snugly inside a wallet.
It's made out of heat treated 420 stainless steel and will last a lifetime. There are 40 different functionalities that it can be used for. Best of all, it's TSA compliant so if your friend accidentally forgets that it's in his wallet, the TSA won't take him to a windowless room for a full body cavity search.
The Toolcard Pro is great for cyclists and other guys who find themselves in situations that require a tool that can cut, turn, measure, and then open a beer bottle afterwards. It also has a convenient belt clip for times when you know you're going to need it handy.
---
Leatherman Skeletool
Source: Leatherman
Versatile and focused at the same time, the Leatherman Skeletool is an incredibly durable, lightweight (only 5 ounces) EDC tool that your boys can easily take anywhere, fixing countless issues with ease.
Some multi-tools try to pack in too much and ultimately feel flimsy, overwrought or gimmicky. Not the Skeletool. Instead, it's been designed to perfectly balance the necessities needed for a reliable multi-tool in one super solid package.
Also, the Skeletool can be engraved with the initials or names of your groomsmen and comes in multiple colors for some added style. Including two pliers, two wire cutters, a knife blade, bottle opener, a screwdriver bit holder, two bits, and a clip, the functions that are included feel just right.
Check out EDC Ninja's full review of the Leatherman Skeletool here.
---
Leatherman Tread Bracelet
Source: Leatherman
Imagine a multi-tool tool that you don't have to remember to put on your belt or in your pocket. Imagine a multi-tool so innovative that it looks like something else entirely. Introducing the Leatherman Tread Bracelet. It's a multi-tool you wear on your wrist in the same way you'd wear a wristwatch. It comes in both black and stainless steel and has 29 different tools.
This tool is great for the buddy who's a weekend warrior. Cyclists will love the convenience of not having to pack a bag full of bike tools. All they need to do is put this Leatherman Tread Bracelet like they would a normal wrist watch and every single tool they need is there. It's also great for outdoorsmen whether they are fishing, hunting or hiking. Best of all, it's made by Leatherman which signals the utmost quality of multi-tool manufacturers.
So if your wedding is right around the corner and you're still struggling to figure out what to get as your Groomsman gifts, any one of the products above would make a great addition to your friend's everyday carry bag.
---
Engraved Portable Barbeque Kit
What could possibly be handier in life than being able to grill up some delicious meats and veggies at any time? We say, pretty much nothing…especially during the summer. Gifting your groomsman a solid, easily portable grill set is perfect for the carnivorous buddy in your life.
For a personal touch, check out the Engraved Barbeque Grilling Tool Set from FirePoint Creations. The case and extra-long handles are all made from Earth-friendly bamboo. The tools are made from stainless steel and include a fork, spatula, and tongs. They also can be engraved with your groomsman's name or initials.
---
Keychain Duct Tape
Source: KeySmart
For something a little bit goofy and a lotta bit handy, don't pass up the chance to gift your EDC obsessed groomsmen with one of the trustiest tools known to man—duct tape! Thanks to the nifty Duct-Ling by KeySmart, it's now conveniently available on the go.
Just think: As great as most metal EDC multi-tools are, sometimes all you need is some high-quality tape for a quick job. About the size of a chapstick tube, simply wrap some of your favorite duct tape onto the roll (it comes with 18" of Gorilla tape to start you off), and your reliable friends will never be caught without the most reliable tape ever again.
---
Groomsman Gifts for the Outdoorsman
---
Engraved Hatchet
Source: Staghead Designs
The Staghead Designs engraved hatchet is great for that buddy who's been growing a true mountain man beard for the past 5 years. The kinda beard that says "I may work in the IT department as a C++ coder, but I could totally quit my job and move to Oregon and become a lumberjack if I so desired." It's a manly gift for a manly kinda man. It's a great gift because we all have that one friend who could always add another hatchet to the ever-growing collection.
Each hatchet is completely custom, handmade and hand-sanded. Using only the highest quality materials, your guys will be impressed by the beautiful, unique wood grain on each handle, which is also elaborately engraved with their names.
This would also make a great gift for the weekend warrior or camping/outdoor aficionado because, at the end of the day, it's still a quality hatchet that will cut and hack wood (or the undead) as it was originally intended to.
---
Case Stag Handle Lockback Knife
Source: Case Knives
When looking for something that'll get the job done, few things look as badass an authentic stag handled lockback knife. One of our favorite brands for this style of knife is Case which boasts tons of different styles and variations including the pocket-sized Red Stag Peanut to the larger Hawkbill Pruner.
For a blade that's insanely versatile and perfect for any guy in your crew, we recommend the Case Medium Jack Pocketknife. Made in the USA with two Chrome Vanadium steel blades and a peach seed jigged amber bone handle, this knife is just 3.63″ when closed and weighs only 2.4 ounces. Don't expect it to be cutting down any trees, but it's great for EDC when simply needing a trusty blade for your everyday cutting needs.
---
Personalized Pocket Compass
Source: The Compass Company
If you're seeking out a groomsman gift that's both symbolic and practical, this is it! After all, would you have ever found the right path in life without your groomsmen by your side? Especially if you have an outdoors-loving group, they'll love a gorgeous piece that they can both show off and use when trekking or hunting out in the wilderness.
One of our favorites is the Dalvey Sport Pocket Compass from the Compass Company. At 2.25″ in diameter and less than an inch thick, it's easy to keep your bag or pocket. Made from stainless steel with a push-button release, the compass also comes in a great little case.
There is also plenty of space for an inscription, so this is a perfect choice if you're looking to add more than just a name. Whether adding a favorite quote, bible verse, or something more personal, the 75 character maximum provides plenty of options.
---
Tactical Molle Assault Backpack
If one of your buddies is a prepper, the Tactical Molle Assault Backpack is the perfect groomsmen gift for him. As he is bugging out "innawoods", the one-strap design will allow him to swing a machete at the incoming zombies while keeping his bag firmly on his back. The American flag patch on the back will allow other Americans to quickly and easily identify him (unless the zombies sew American flag patches onto their backpacks…then we're all screwed).
This tactical assault backpack features a one-strap design, multiple tactical pockets along with zippered hydration pouch and American flag patch. It has MOLLE straps, D rings and features a Y shaped front, side and bottom load compression straps. Whether he's traversing through an Amazonian jungle or trying to make his way through the bumper-to-bumper traffic in an urban jungle, this Assault Backpack will keep him, and his things, safe.
---
Hydro Flask Water Bottle
Source: BuyThisOnce.com
If you haven't yet found anything on this gift guide list, stop right here. Everyone, and I mean everyone needs a water bottle. Office workers, people who bike a lot, campers, as well as weekend warriors will love the Hydro Flask Water Bottle.
It features a patented TempShield which provides double walled insulation which will keep cold beverages cold (for up to 24 hours) and hot beverages hot (for up to 6 hours). It has a notch at the top that you can put your finger in to easily cart the bottle around. It also has a powder coat which will give you super-human grip strength and prevent the bottle from sweating.
The bottle also comes in many different sizes and colors and has the option of a standard flex or sports cap. It's made out of military grade 18/8 Stainless Steel and is BPA free. Best of all, this water bottle comes with a lifetime warranty which cannot be beat.
---
Groomsman Gifts for the Stylish
---
Go-Comb
Source: Go-Comb
If your boys can't get enough of making sure they're always looking sharp, they will love this simple, super smart little gadget. The Go-Comb is an incredibly crafted stainless steel comb designed to fit perfectly in your wallet. Even better yet? The newer versions can also include a bottle opener (which always come in handy), and are all made in the U.S.A.
Coated with a smooth finish for better hair styling, each Go-Comb can also have the initials of your groomsmen etched into them. Now not only will the guys think of you when sprucing up, they'll have no excuses for looking any less than awesome on your wedding day.
---
Custom Cufflinks
Names are great, but what's an even better way of showing how well you know your guys than getting custom cufflinks that really relate to their hobbies or personality? There are countless companies that create high-quality cufflinks to perfectly match whatever your groomsmen are into from superhero logos to bullet shell casings.
Though simply searching for unique cufflinks will bring back tons of results, Etsy is one of the best places to find incredible one-of-a-kind, handcrafted pieces. Check out the Mr. Eleven shop for tons of college and professional sports team options. Or for something a little more refined, these wooden cufflinks with a lazurite inlay from the Idea Wood Company are straight-up gorgeous.
There also tons of choices if you'd like to further customize your groomsmen's cufflinks with names, important places, song lyrics, and so much more.
---
Cigar Humidor
For many, it's basically tradition to enjoy a smooth cigar with the boys after experiencing one of the most exciting days in your life. And even if your groomsmen aren't the bigger cigar smokers in town, few things look cooler on a mantle or desk than a slick, wood cigar humidor. It's not like they HAVE to store cigars in there after all.
Cigar humidors are also very easy to customize while still keeping its class and come in a wide range of prices. We love the classic Mantello Cigar Humidor made from real Spanish Cedar (the preferred wood for cigar humidors). Lined with felt and immaculately crafted, this box holds up to 50 cigars. It's securely sealed and has a ring gauge so users know this box doing the job it's made for.
Throwing in a cigar cutter, like this stainless steel one from ALAKSA BEAR would also make for a great extra touch.
---
Leather Dopp Shave & Toiletry Bag
Source: Holtz Leather
Classic. Practical. Personal. It's hard to find a product that hits all of those marks more perfectly than the Holtz Leather Dopp Shave & Toiletry Bag. Handmade in Huntsville, Alabama, it's an entirely American-made beauty that your buds will likely be using for a lifetime.
Made completely from full grain leathers, the artisans at Holtz truly let the leather shine. Rather than use inferior products to help repel water and staining, the makers went the all-natural route, coating the bag in beeswax which soaks into the leather. This allows for no part of the leather to be covered up and let's that beautiful hide shine!
Each bag can also be customized with the full name or initials of your groomsmen.
---
Gentleman Jon Shaving Kit
Source: Gentleman Jon
Getting married is a sign that, at least in some ways, we're growing up. Shouldn't our shaving methods as well? Upgrade the facial hair styling of your groomsmen by getting them a high-quality shave kit, like the Gentleman Jon Complete Wet Shave Kit.
Each kit comes complete with one safety razor made with a gunmetal finish, a 100% black badger hair brush, Sandalwood shave soap, a stainless steel shaving bowl, an alum block to stop razor burn, and five Astra brand razor blades.
Now there will be no question that your boys will be looking damn sharp on your wedding day…and beyond. Hey, maybe a good shave is all one of them'll need to be next to take the big plunge.
---
Back to the Top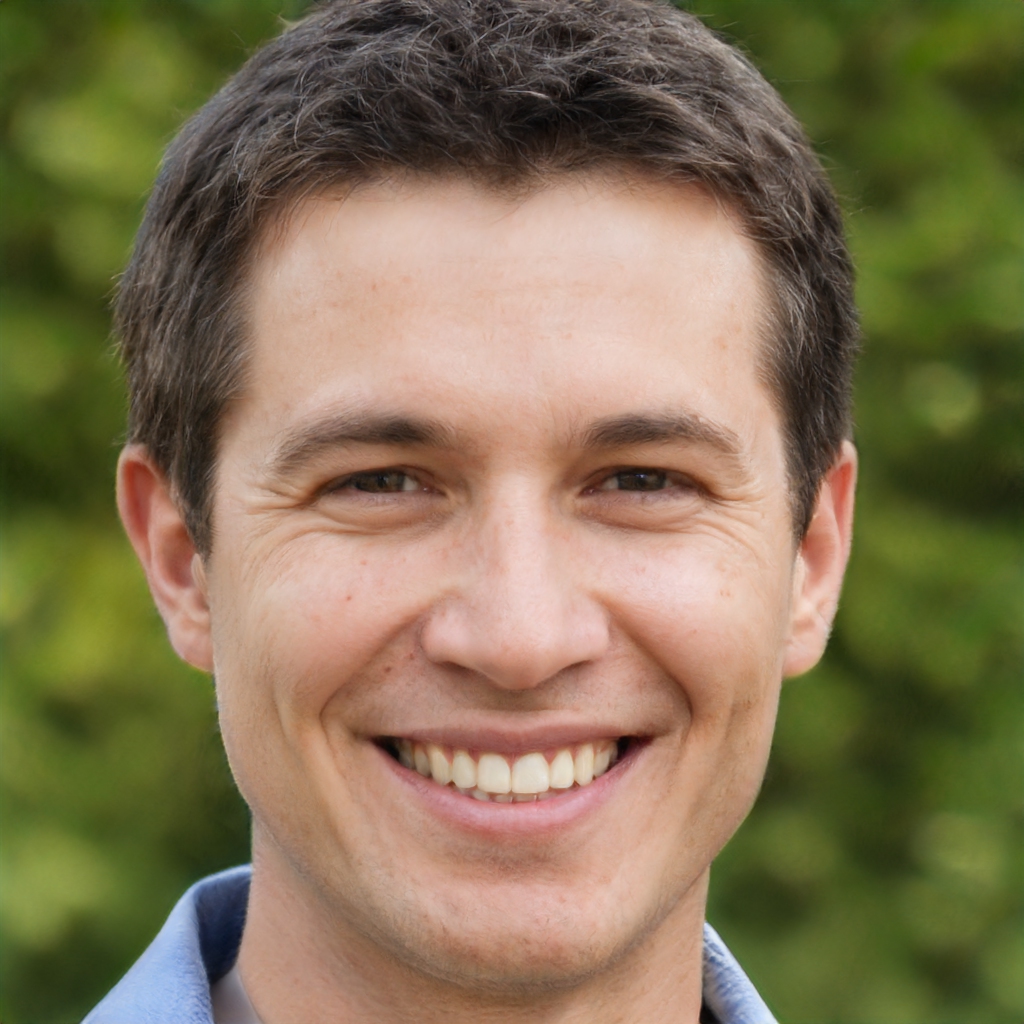 Zach Belmont has been working in the outdoor apparel industry in one form or another for over 20 years. During his career, he has worked at some of the most well-known adventure brands including Patagonia and The North Face in marketing, operations and product development. Zach currently lives in Wyoming with his wife and 2 kids.