A flashlight is a flashlight right?
Wrong.
The majority of flashlights in the world are consumer flashlights and spend most of their lives in a drawer or in the garage. First responders, police officers, construction workers, and other job types often require something with a bit more reliability and ruggedness and that is where the idea of a tactical flashlight comes from. Tactical flashlights often come with multiple light modes, colors, switch types and can be rechargable and waterproof.
When selecting a flashlight for tactical use, you want to make sure you pick a model that's rugged and reliable. Don't worry if you're not sure what features to look for when shopping, because this article will shine some light on the subject.
Related Post:
Find the Best EDC Flashlight – Top Reviews and Buyer's Guide
We've rounded up the best tactical flashlights for 2020, plus a complete and easy-to-understand buyer's guide. Check it out right below!
---
First Time Buying A Tactical Flashlight?
Jump to our Buyer's Guide for a quick overview on shopping for the best tactical flashlight.
---
The Best Tactical Flashlights
Olight Warrior X Pro
Ninja Recommended
Olight Warrior X Pro
The Warrior X from Olight is one hell of a flashlight.
It sports a max output of 2000 lumens in a compact and focused hotspot. This tactical flashlight is also capable of throwing the beam an amazing 560 meters.
The internal 18650 3000mAh battery is rechargeable via Olight's signature magnetic charging base and is housed in a thick aluminum alloy body drop-tested up to 2 meters. The light has a wear-resistant tail switch and has a vibrating power indicator.
Our top choice for 2020 is the Nitecore MH27UV. It's easy-to-use, reliable, and exceptionally well-made.
You can cast a beam up to 505 yards with a brightness of 1000 lumens. Plus, it's rechargeable with a built-in USB charging port. You can't beat its versatility, either. The MH27UV has four output levels, five modes, and three color options.
The colored lights (UV, red, and blue) have a variety of useful and unique benefits. Red helps reduce your visibility and increase your natural night vision. Blue cuts through the fog and helps identify blood trails. Finally, UV is often used commercially to verify cash and IDs.
Overall, the MH27UV is a durable, well-made tactical flashlight with a host of unique and useful features.
Pros:
Durable, waterproof construction
Blue, red, and UV color options
1000 lumen brightness
Cons:
Battery level display is hard to read
Nitecore currently has a special deal for first-time customers on their website which offers 15% off of your first purchase. That makes our number 1 pick even cheaper than on Amazon!
Top Tactical Flashlight Pick
Nitecore MH27UV
With 3 color options, built-in charging, and 1000 lumens, the Nitecore MH27UV is an amazing flashlight
Durable waterproof construction with white, red, blue and UV modes make this our top pick for a tactical flashlight.
Get 15% off at Nitecore
GearLight's S1000 packs a lot of power into a compact design. It's about ten times brighter than traditional incandescent bulbs, with a range of up to 1000 feet.
The flashlight has five modes: High, Medium, Low, Strobe, and SOS. Plus, it's water-resistant and can survive freezing, complete submersion in water, and a drop up to 10 feet. It's portable, too, so you can fit it in a pocket, purse, or backpack.
Pros:
Compact design for easy portability
Five modes including strobe
Solid, durable, and water-resistant
Cons:
Flashlight heats up after long periods of use
Doesn't include batteries
Top Budget Tactical Flashlight
Gearlight S1000 Flashlight
Ultra-bright and long-lasting, the S1000 from Gearlight is a great budget pick
This amazing little light pumps out 1000 lumens, has 5 modes and comes in a 2 pack with 2 nylon cases all for $16.99
$16.99 for 2 @ Amazon
This flashlight from Letmy is bright, versatile, and durable. It uses an XML T6 LED chip to generate 2000 lumens, making it 70% brighter than a standard LED light.
A button on the back lets you cycle through five modes (High, Medium, Low, Strobe, and SOS). You can also adjust to beam from a large-area floodlight to a focused spotlight. It's made from a military-grade aluminum alloy, which is both abrasion-resistant and waterproof.
Pros:
Durable, waterproof construction
Five display modes
Generates an impressive 2000 lumens
Cons:
Flashlight head can wobble
Brightest Tactical Flashlight
Letmy LED 2000 Lumen Flashlight
Pumping out a blinding 2000 lumen beam, the LetmyLED Tactical Flashlight is the brightest on our list
Adjustable focus, five modes and IPX6 waterproofing provide an exceptional addition to this 2000 lumen light.
Buy from Amazon
Another high-quality option from Nightcore, their P20 V2 is a compact and powerful flashlight well-suited for security, law enforcement, and other tactical duties.
Modes are divided into three categories: Daily, tactical, and law enforcement. Each has varying light intensity plus a strobe option. The flashlight also includes a clip and tactical holster for secure, easy portability.
Pros:
Compact design with durable construction
Ideal for law enforcement and security work
Includes clip and tactical holster
Cons:
220 yards of illumination is relatively small compared to others on our list
Nitecore is currently offering 15% off on their store, which is one of the lowest prices you will find for this light on the web!
15% off your first order at Nitecore
Nightcore P20 V2 Flashlight
The Nitecore P20 is a purpose-built, compact flashlight designed for military, law enforcement and home security
With a max brightness of 800 lumens, 3 different law enforcement modes, and IPX8 waterproofing the P20 from Nitecore is an excellent tactical flashlight.
$64.95 from Nightcore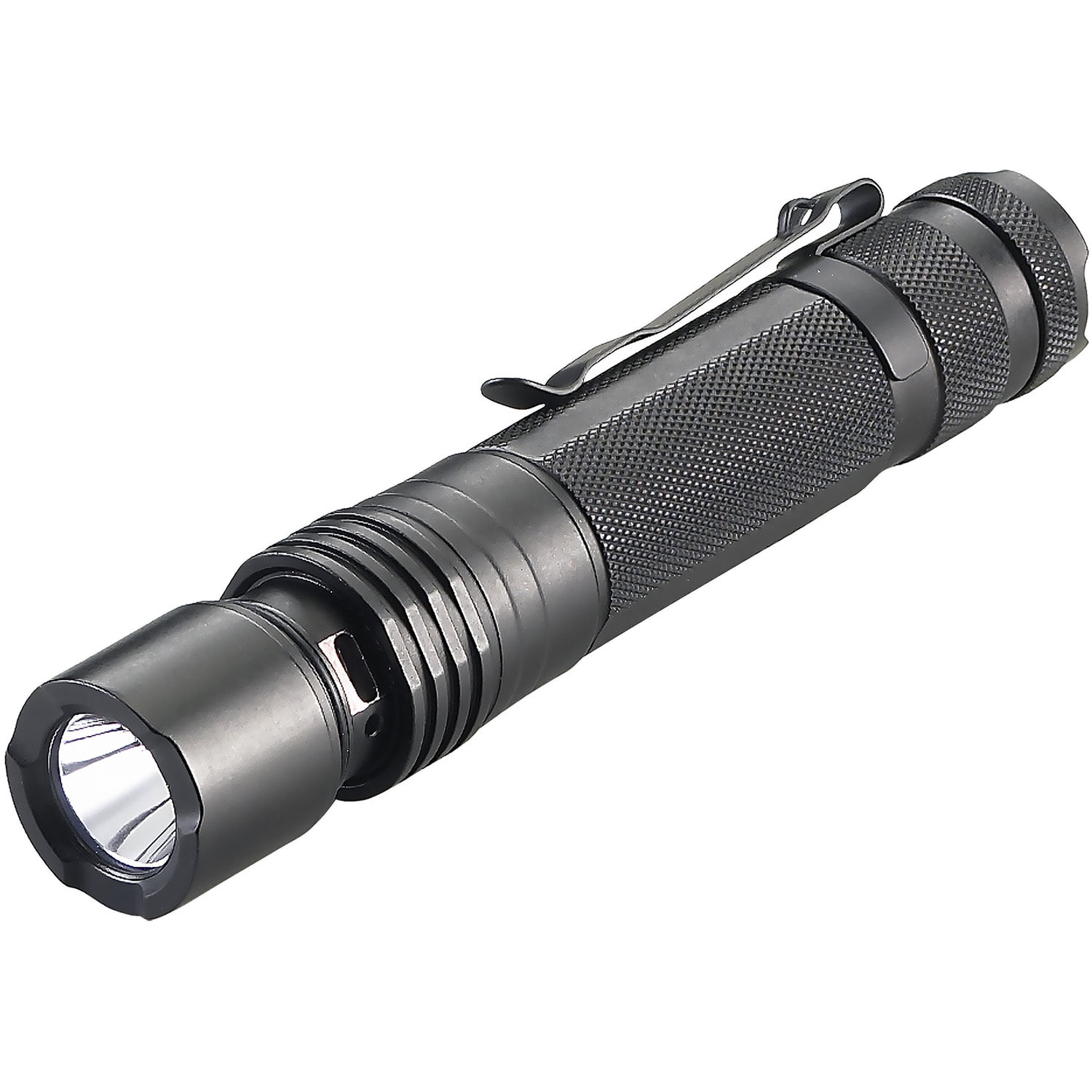 Streamlight's ProTac offers you complete control over the beam's intensity, with three separate modes: high/low/strobe, high, and low/high.
Plus, the included battery is top-of-the-line. You can recharge it with either the included USB cable or AC wall adapter. Additionally, a self-adjusting cradle securely holds multiple battery sizes.
Pros:
Compact design
Three options for beam strength
Rechargeable battery with alkaline backup
Cons:
Compact size not ideal for self-defense
Top Compact Tactical Flashlight
Streamlight Protac HL Flashlight
1000 lumens in a compact tactical flashlight you can rely on
The Streamlight Protac HL is a top tier tactical flashlight used by many LEO agencies and government contractors in the harshest environments.
Buy from Amazon
Tactical Flashlight Buyer's Guide
Let's shine some light on how to find the best one for your needs:
What is a Tactical Flashlight?
A tactical flashlight is like a regular flashlight with a bit more "oomph." They're tougher, more weather-resistant, and typically have self-defense features and other unique properties. Generally, they're used by the following groups:
Armed Forces
Police Departments
Private Security
Of course, you don't need membership in any of those groups to enjoy the benefits of these types of flashlights. Many people prefer their increased durability and brightness. Plus, they double as batons, making them useful for self-defense, too.
Features to Consider
Not all tactical lights are the same. Here's a rundown of the main features to consider when shopping:
Lumens
Lumens are the unit of measurement for the flashlight's brightness. The higher the lumens, the brighter the light. One thousand lumens is fairly standard for tacticals. However, you can find lights with a higher lumen count (2000+).
While a light with an ultra-high lumen count is helpful if you're working in especially dark environments, the more lumens produced, the warmer the flashlight tends to get as you use it. Plus, the more lumens, the quicker the battery drains.
Size
You can find a wide range of sizes. A compact flashlight is best if you want to store the flashlight in a purse, backpack, glove compartment, or other small location. Usually, a flashlight that's under five inches in length is best if portability is your main concern.
If you're using the flashlight for self-defense, you'll likely want something larger. You can find long tactical lights that are specifically designed to double as batons. They're common among security guards and law enforcement.
Often you'll also be carrying a high-quality headlamp like the Nitecore NU25, or something similar from Black Diamond or Petzl as well, so that is an area in which you could benefit from some extra flexibility and size.
Power Source
Most flashlights in this category have two power sources. The main source is usually a rechargeable Lithium-ion battery. As you'd expect, a rechargeable flashlight is the easiest and most cost-effective option.
That said, you likely want to keep a pair of traditional batteries on hand, as almost all tacticals can use them. Standard alkaline batteries make a reliable backup power source in the event your rechargeables run out of juice in the field.
Waterproof vs. Water-Resistant
Pay close attention to whether the flashlight is "waterproof" or "water-resistant" – because it's an important distinction!
Water-resistant means the flashlight can safely withstand use in the rain. If it drops in a small body of water, you can fish it out right away, and it'll likely work fine, but that's usually the limit.
A waterproof flashlight is far more, well, waterproof. It can handle long-term exposure to water, including complete submersion. They're ideal for use around water because they'll work even if accidentally dropped.
Personal Security
Tactical lights have three primary self-defense features:
The first method is the simplest and most direct. You can swing the flashlight like a baton, hitting your attacker. Tactical lights are designed for this type of contact and are capable of delivering serious force. On the downside, attacking someone effectively in this way does require physical strength and training.
Additionally, simply increasing your awareness of your surroundings helps you stay safe. A bright, wide beam of light lets you spot potential trouble before it can reach you. It also signals to potential attackers that you're not likely an easy target.
The final – and most unique – self-defense feature is a strobe light, also referred to as an SOS light. It fires a bright, pulsating beam of light into your attacker's face. Strobe lights interfere with brain functions, causing dizziness, disorientation, and possibly even seizures. They're a powerful but non-lethal tool.
Final Thoughts
All of the flashlights listed above are well-rated, powerful, and designed for heavy-duty action. If you're looking for our top recommendation, the Nitecore MH27UV is our top favorite. Not only does it have a solid construction with a bright beam, but it also has three differently-colored beams with specialized purposes.
Don't trust a traditional flashlight to provide the durability and features you need. Instead, select a tactical flashlight to help light the way!
Top Tactical Flashlight Pick
Nitecore MH27UV
With 3 color options, built-in charging, and 1000 lumens, the Nitecore MH27UV is an amazing flashlight
Durable waterproof construction with white, red, blue and UV modes make this our top pick for a tactical flashlight.
Get 15% off at Nitecore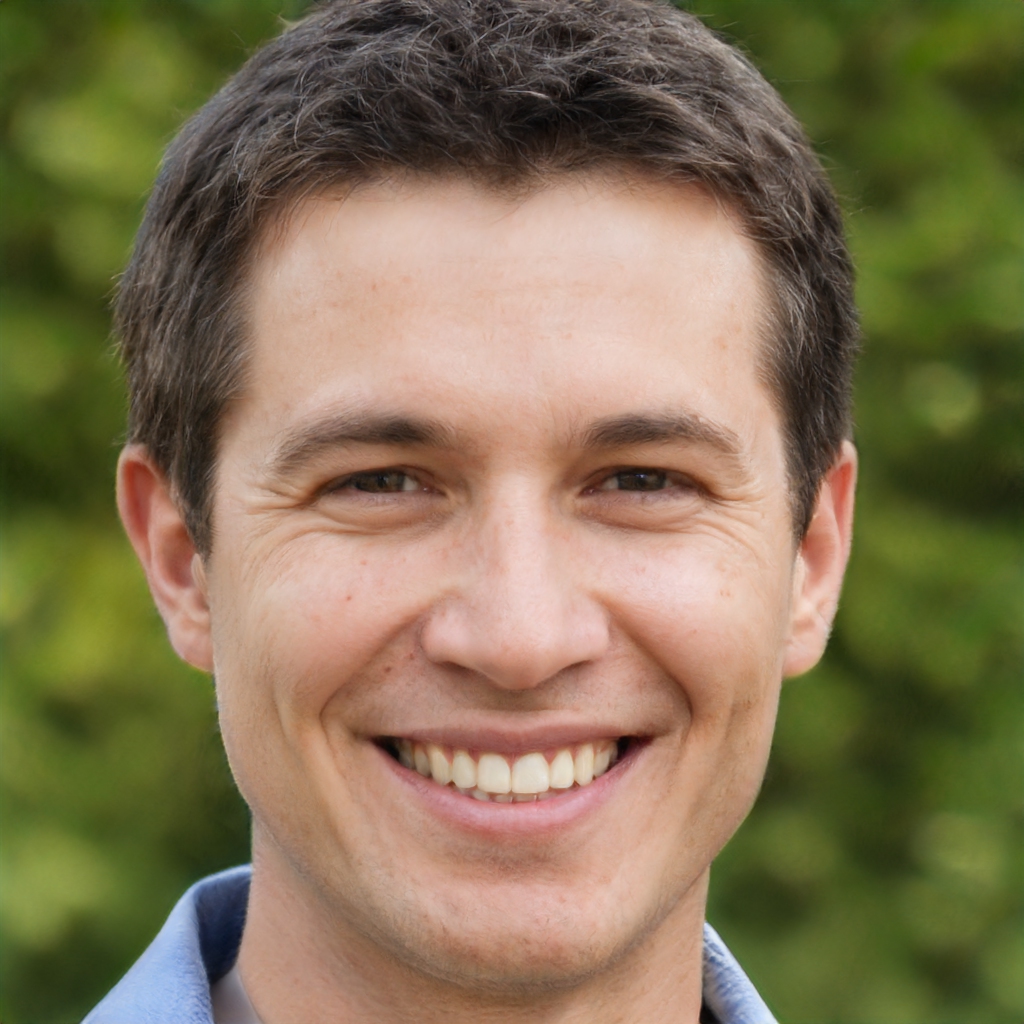 Zach Belmont has been working in the outdoor apparel industry in one form or another for over 20 years. During his career, he has worked at some of the most well-known adventure brands including Patagonia and The North Face in marketing, operations and product development. Zach currently lives in Wyoming with his wife and 2 kids.