Firefighters put their lives on the line on an almost daily basis. As such, the tools they use have to be not only top notch, but durable as well. When tasked with responding to a life-or-death emergency, they can't afford to have the tool they're using break or be inadequate for the job at hand.
We've interviewed several firefighters and have come up with a list of 5 multi-tools that could benefit a firefighter. We've taken many factors into consideration such as price, durability, and usefulness.
While there are many multi-tool manufacturers out there, there are only a handful that make quality tools. The rest are knock-offs from China that use inferior steel, inferior parts and inferior construction quality. We're going to focus our review on multi-tools that are made in America. We're going to limit the manufacturers to ones that have a long history of making quality, rugged products that are built to last.
We also take user reviews into consideration as well. We feel that the best way to tell if a product is good is to look at what other people are saying about it. There really is no "perfect" tool out there, each one has their pros and cons. But for the sake of this review, we're going to focus on the multi-tools that have an overwhelming amount of good reviews from actual users.
Gerber Suspension
Gerber is one of the newer multitool companies on the market. They're based out of Portland, Oregon and have been around since 1939. Gerber made a name for themselves over the decades by producing quality knives and other outdoor equipment. So, their foray into multitools is only natural.
The Gerber Suspension costs around $30 and it feels very ergonomic when holding it. This is important for first responders such as firemen. When utilizing a tool in an emergency situation, time is of the essence. If they have to fumble around with a clumsy multitool, then it really defeats the purpose of carrying one in the first place.
The suspension comes with 12 tools. They can be used in a wide variety of emergency situations. It comes with: wire cutter, pliers, needle nose pliers, fine edge blade, large/small flathead screwdriver, saw, can opener, cross driver, scissors, serrated blade, bottle opener, and spring-loaded needle nose pliers.
For "ease of use", you cannot beat the Gerber Suspension tool when used in an emergency situation. It's affordable, durable, and most importantly works as intended.
Best Multi-tool under $50
Gerber Suspension
As good as you can get for $30
Titanium handles and a pair of spring-loaded pliers make the Suspension one of our go-to multitools under $50.
Buy from Amazon
Leatherman Skeletool
We chose the Leatherman Skeletool because it's an extremely lightweight, but full-sized multitool. At $70, it's roughly double the cost of the Gerber Suspension and instead of 12 tools, it only has 7. But, as the old saying goes: "less is more".
The main selling point of the Skeletool is that it works as intended. There are no frills, gimmicks, or unnecessary tools (such as a nail file or pneumatic air-compressed jackhammer). Just the 7 essential tools that firefighters and other first-responders will need in order to do their job properly.
Leatherman is one of the biggest multi-tool companies out there and their reputation for creating top-notch, quality products is legendary. The Skeletool was designed out of a need for a lightweight multi-tool that could be worn and used on a daily basis.
The designers at Leatherman started with a knife blade that's made from 420-HC stainless steel. They then added 7 basic tools that are used most often and wrapped it all in an ergonomic but very lightweight shell. The end result is a multi-tool that weighs only 5oz and is 4" long. It can easily reside on your utility belt without adding any noticeable weight.
The absolute best feature of the Skeletool is that it's easy to use one-handed. You can easily remove it from the pouch on your belt and have whichever tool you need instantly. Or if pouches aren't your thing, then the removable pocket clip will ensure the tool is within easy reach no matter where you put it.
Best Leatherman Multi Tool
Leatherman Skeletool
One of our favorites, the Skeletool from Leatherman has a great tool selection and easy carry options
With a low price of around $50, you get 7 tools, a bit driver, a knife, easy carry carabiner and more all under 5oz.
Buy from Amazon
Leatherman Sidekick
The Leatherman Sidekick is another tried-and-true friend of the firefighter. For those who are looking for a wide assortment of tools, the Sidekick has all that and the kitchen sink (kitchen sink not included).
A 420HC stainless steel knife and serrated knife will ensure that you will be able to cut whatever it is that needs cutting. This multitool comes with a wide assortment of screwdrivers, such as a Phillips, Medium and small. The blades lock into place when they are fully deployed and must manually be unlocked. This is a great safety feature when the tool is being used in emergency situations.
For ease-of-access, the Sidekick has tools that are completely accessible even when the tool is folded or closed. In this regard it mimics the functionality and usability of a pocket knife. It was designed to be completely operational with one hand only. A handy feature when time is of the essence and you don't necessarily have two hands to open the tool that you need.
At $49.95, it rests in the middle zone of price points. Not too expensive, not too cheap. All Leatherman multi-tools come with a 25 year replace-or-repair guarantee. It's meant to take daily abuse and still continue to work flawlessly.
The Sidekick weighs in at a scant 4 ounces and 3.8" in length. It won't take up much room on your utility belt and is no further than a hand-reach away.
Leatherman Rebar
Coming in at #4 is yet another Leatherman. It seems as if they have a good portion of the multi-tool market cornered, and that can only be accomplished with top-notch, quality products. The Rebar is no exception. At $69.95, it's one of the costlier multi-tools, but as the old saying goes, "you get what you pay for".
The Rebar was inspired by Tim Leatherman's (the founder of Leatherman) original PST multi-tool. It builds upon the success by adding more functionality. As firemen will often attest, you need the right tool for the job.
It comes with needle nose and regular pliers, saw, awl, replaceable hard-wire cutters, electrical crimper, wire stripper, serrated and plain knives, thread loop, ruler, bottle/can openers, metal/wood file, Phillips screwdriver and small/large screwdriver.
The beauty of the Rebar is that it is compact and lightweight in size, despite the number of tools that it offers. An all-locking safety feature ensures that every knife and tool will lock when fully opened, thereby preventing any unnecessary cuts or scrapes. Made out of 420HC stainless steel, it will last for a literal lifetime. On the off chance it doesn't Leatherman offers a 25-year warranty.
Leatherman Rebar
Inspired by Tim Leatherman's original PST, the Rebar features all-locking tools, 100% stainless steel construction and removable wire/hard-wire cutters.
Buy from Amazon
Leatherman OHT
You want tough, rugged and ready? Then prepare your eyes to feast upon the glory that is the Leatherman OHT. If a Ford F350 and Dodge RAM 4×4 pickup truck had an illegitimate love child, the OHT would be the product of that unholy union. This multitool was made to work and if you listen closely, you can almost hear it idling when it's in the sheath.
16 tools are the name of the game for this multi-tool. Spring-action needle nose/regular pliers, spring-action 164CM hard-wire cutters (replaceable), spring-action 154CM wire cutters (also replaceable), 420HC stainless steel/serrated knives, saw, strap cutter, #8-32 cleaning rod/brush adapter, can opener, bottle opener, oxygen tank wrench, Phillips/large/medium/small screwdriver are all included in this behemoth of a beast.
Safety features include a fully lockable mechanism in which all tools fully lock when extended open. This way you can safely put pressure on the tool without worry. There are multiple outside accessible tools which allow the OHT to act more like a pocketknife if you so choose. Most importantly, the entire tool is one-handed operable. Every single tool or feature can be used one-handed. This is very handy in an emergency situation when time is of the essence.
Leatherman OHT
The OHT is Leatherman's first 100% one-hand-operable multitool, equipped with pliers and blades; Tough enough for jobs on site, at home or outdoors.
Buy From Amazon
If you're a fireman or looking for a great gift idea for a fireman, look no further than our top 5 list above. When it comes to saving lives, you want a tool that is rough, durable, and can easily get the job done without causing any extra aggravation or loss of time.
Our top 5 multitool picks for Firemen have something for everyone. For those just looking for the basics to those looking for a multitool with a bit more functionality, you cannot go wrong with Gerber or Leatherman brands. If a multi-tool offers too much in the way of functionality, check out our review on the Spyderco ParaMilitary 2 Knife which will faithfully serve any first-responder on their daily duties.
And if you're a Police Officer, we've also put together the 5 Best Multi-Tools for Police Officers.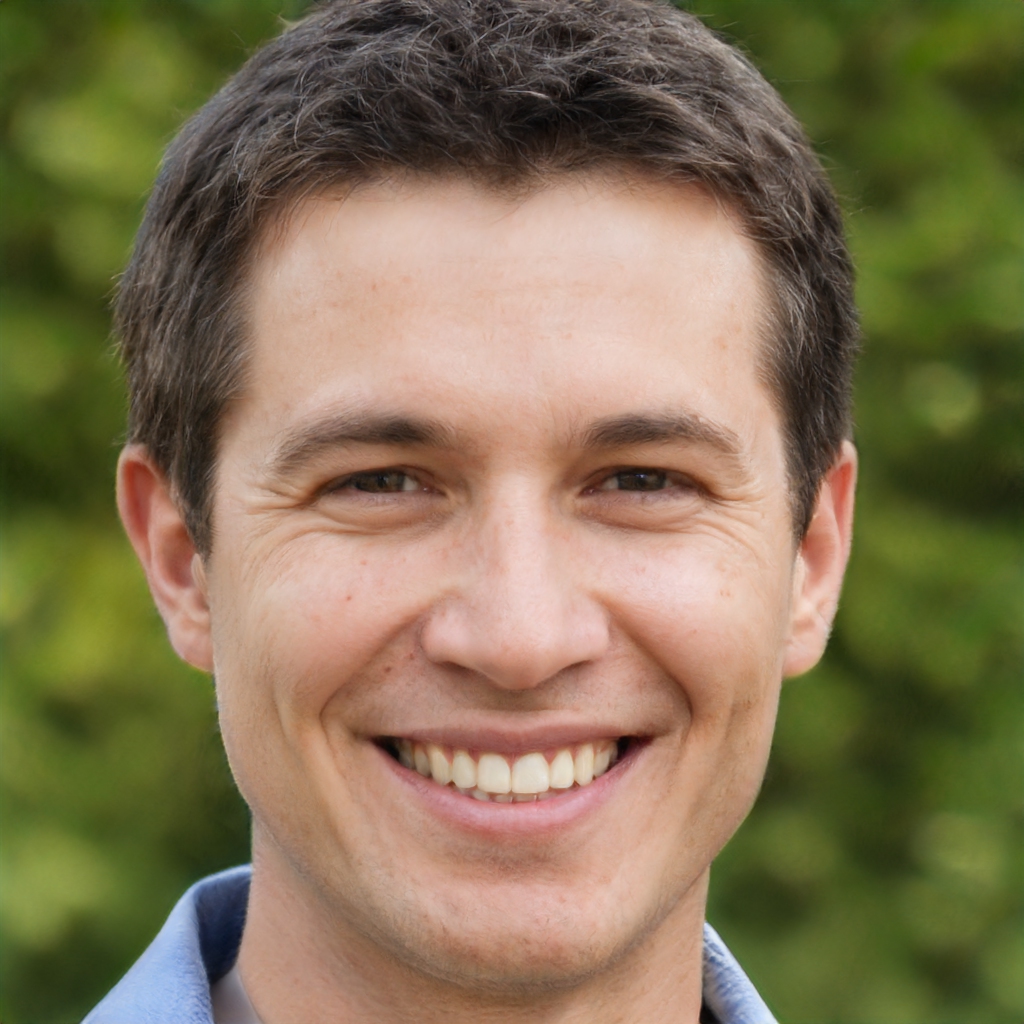 Zach Belmont has been working in the outdoor apparel industry in one form or another for over 20 years. During his career, he has worked at some of the most well-known adventure brands including Patagonia and The North Face in marketing, operations and product development. Zach currently lives in Wyoming with his wife and 2 kids.