Every day, our brave police officers are on the frontlines, always protecting our beloved communities. Potentially facing life-and-death challenges each day means constantly prepared to jump into any kind of action…no matter what.
This makes owning durable and easy-to-use EDC multi-tools an essential part of a cop's daily gear. Fantastic as a gift, or for yourself, we've only chosen some of the strongest, highest-quality multi-tools with incredible ease-of-use and ergonomics, all made right here in the U.S.A.
When working overtime to make our neighborhoods a safer place, nothing matters more than having a reliable, versatile tool to make your tough job just a little bit easier. Here are our five favorite multi-tools currently on the market that are perfect for helping police officers protect themselves and others while patrolling our streets.
Updated for 2020!
---
Best Multi-Tool for Police Officers in 2020
---
Leatherman Skeletool
Closed : 4 inches
Weight: 5 ounces
Blade: 2.6 Inches
Tools: 7
Warranty: 25 Years
X-Factor: Carry
This is the epitome of an EDC tool that will get the job done right, with an added bonus of serious style. You'll be amazed that you can pack such effective, powerful tools into one product. It's also easily wearable thanks to the handy belt clip. At just 5 ounces, you'll barely even notice any extra weight when this compact workhorse is snapped on.
Though all of its features are impressive, the 420HC stainless steel knife is easily the standout. With outstanding durability, count on it for everything from slicing up apples and cutting through branches, to getting out of seriously precarious situations.
In addition to the knife, the Skeletool boasts many other essential tools including:
Needlenose pliers, Regular pliers, Hard-wire cutters, Carabiner/Bottle opener, Large bit driver, #1 Phillips bit, #2 Phillips bit, Square drive bit #1, Square drive bit #1
It also works exceptionally for one-handed use. Usually coming in at under $60, and with Leatherman's 25-year warranty, you'll be getting a great tool at a great price that you'll be showing off to other police officers for years to come.
Best Leatherman Multi Tool
Leatherman Skeletool
One of our favorites, the Skeletool from Leatherman has a great tool selection and easy carry options
With a low price of around $50, you get 7 tools, a bit driver, a knife, easy carry carabiner and more all under 5oz.
Buy from Amazon
Leatherman Surge
Closed : 3.1 inches
Weight: 12.5 ounces
Blade: 3.1 Inches
Tools: 21
Warranty: 25 Years
X-Factor: Tool Count
If you're looking for the big daddy of multi-tools, look no further than the Leatherman Surge. Boasting a total of 21 awesome tools in a 12.5-ounce package, you can trust this powerhouse to take on the most rigorous of jobs.
Don't expect mini versions of your favorite tools here. The Surge provides the biggest and largest tools Leatherman has to offer in their repertoire. In addition, it allows for the easy exchange of blades providing easy customizability and upgrades.
Leatherman Surge Tool Listing
Needlenose and regular pliers
Premium replaceable wire cutters and hard-wire cutters
Stranded-wire cutters
Electrical crimper
Wire stripper
Regular knife and serrated knife
Saw
Spring-action scissors
Awl w/thread loop
Ruler (8 inches)
Can and bottle opener
Wood/metal file
Diamond-coated file
Blade exchanger
Large bit driver
Large and small screwdriver
Phillips #1–2 & 3/16" screwdriver
Talk about a full toolbox that can fit right on your belt!
Each feature also employs the highest quality of functionality. The scissors will easily cut metal and the wire cutters will slice through barbed wire like butter. Both the regular knife and the serrated knife is also made of 420HC stainless steel.
This may not be the lightest or cheapest of the bunch, with a price of between $100-$120, but if you're looking for one mean EDC tool that will reliably and effectively get nearly any job done fast, this is the one.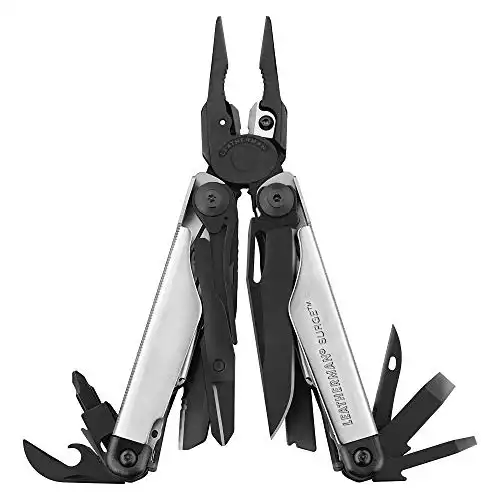 Leatherman Surge
The Surge is one of our largest multitools for heavy-duty use, built with our largest pliers, longest multitool blades and easy-to-use locks.
Buy from Amazon
SOG PowerLock EOD Heavy Duty
Closed : 4.6 inches
Weight: 19.6 ounces
Blade: 3.1 Inches
Tools: 18
Warranty: Lifetime
X-Factor: EOD Tool
It may not look like much at first glance, but damn does it pack a serious punch, literally.
A staple in countless law enforcement officers tool belts, this multi tool guy is designed for law enforcement in mind. The SOG PowerLock EOD will be a perfect complement to any cop's current EDC setup both on-duty and off, while adding very little additional weight.
Made entirely from 420 Stainless steel, count on this versatile tool to do more than just fix the countless issues police officers face every day; it also provides an added level support in the form of EOD tools such as a wire crimper, cutter and more.
SOG PowerLock Eod Heavy Duty
Sleek, military black multitool set includes tactical multi tool pliers, multitool screwdriver, knife, and wire crimper; this large stainless steel tool is Explosive Ordnance Disposal-ready.
Buy from Amazon
Leatherman Squirt PS4
Closed : 2.25 inches
Weight: 2 ounces
Blade: 1.6 Inches
Tools: 9
Warranty: 25 Years
X-Factor: Size
We'll be the first to admit that it's not the most badass of names. However, this lightweight little tool packs in a ton of features, and a little less bulk can mean everything when it comes to saving lives and getting the job done.
Weighing in at only 2 ounces and just 2 ¼ inches when closed, this is a seriously handy mini-tool that will become the newest tiny sidekick you've been looking for. All of its nine features are also extremely useful for survival and emergency situations. No toothpicks here!
Instead, what you do get are:
Needlenose pliers
Regular pliers
Wire cutters
420HC stainless steel knife
Scissors
Flat and Phillips screwdriver
Bottle opener
Wood/Metal file
Medium screwdriver
And with a name like Leatherman, you know the quality with be incredibly top-notch with its notable 25-year warranty.
At between $30-$40, it's also incredibly affordable, especially when you consider all the features you get, and the extra weight you don't. It also comes in a variety of colors, because who says cops can't have some style?
Gerber Suspension
Closed : 4 inches
Weight: 9.6 ounces
Blade: 2.9 Inches
Tools: 12
Warranty: Lifetime
X-Factor: Materials
The gorgeous butterfly-opening Gerber Suspension multi-tool is perfect if you're seeking a lot of bang for your buck. Usually coming in at under $40, this lightweight classic feels great in your hands, is ridiculously simple to use, and comes with 12 functions including:
Needlenose pliers
Wire cutter
Regular and serrated edge knife
Saw
Scissors
Crosspoint screwdriver
Small and medium flat drivers
Can and bottle openers
Lanyard hole
That's a lot of potential action for a tool weighing only 9oz and measuring 6 inches long. With a ballistic nylon sheath included for extra protection and a 25-year warranty, the Gerber Suspension might be your new favorite partner when fighting crime.
Best Multi-tool under $50
Gerber Suspension
As good as you can get for $30
Titanium handles and a pair of spring-loaded pliers make the Suspension one of our go-to multitools under $50.
Buy from Amazon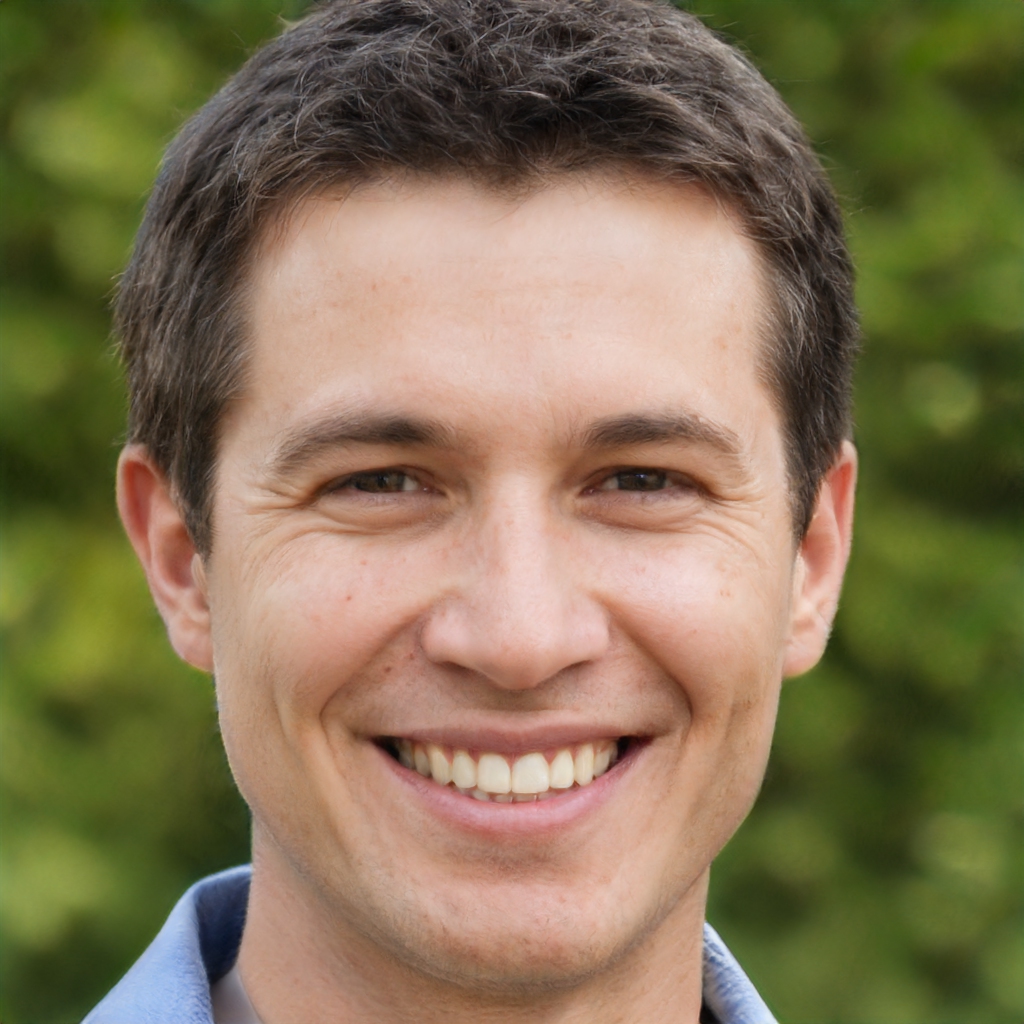 Zach Belmont has been working in the outdoor apparel industry in one form or another for over 20 years. During his career, he has worked at some of the most well-known adventure brands including Patagonia and The North Face in marketing, operations and product development. Zach currently lives in Wyoming with his wife and 2 kids.