The incredibly popular franchise has inspired some amazing EDC tools, knives, accessories and more over it's 40+ years in existence. Here are some of our favorite items which you can work into your daily carry rotation to show off your love for Star Wars.
Microtech Bounty Hunter Ultratech OTF Knife
The ultimate carry for today's bounty hunter is this limited edition UTX-35 from Microtech. This OTF knife is sporting a stonewashed tanto blade and an apocalyptic green aluminum handle. The 3.46in blade automatically extends and retracts using the dual action switch on the side. The knife also has a 301 stainless pocket clip stamped with the famous mythosaur logo made famous by the galactic bounty hunter, Boba Fett. The back end of the knife also comes equipped with a window breaker in case you need to make a quick get away out of your replica Slave-1 ship.
$315 @ KnifeCenter.com
Star Wars Moleskine Notebooks
Every explorer needs a pocket notebook for writing down coordinates, tracking debts and keeping track of all their galactic credits. These special edition Moleskine notebooks are perfect additions to your pocket, pack or sitting on top of your desk. Available either in blank or ruled pages, and packed with a few extra Star Wars goodies in the back pocket, this notebook is a fantastic addition to your travels to a far away galaxy.
$18 – $24 @ Amazon
Star Wars Playing Cards
Join up with your fellow Jedi Knights for a game of poker, blackjack, or galactic war using these specially made Light Side cards from playing card maker theory11. Each deck contains fully custom artwork of your favorite characters including Luke Skywalker, R2-D2, Rey, Leia Organa, Han Solo and more. These cards are the same quality as used in all the Las Vegas casinos and have a premium 909 finish to ensure they're as smooth as possible while shuffling, playing, or doing card tricks.
$12.99 @ Amazon
Beskar Steel Keychain
Made from some of the pureist Beskar in the galaxy, this keychain represents a pure Beskar ignot extremely similar to the one used in the Mandalorian television show. It comes in 3 configurations, and in 3 different sizes, this handmade forged steel keychain is sure to impress even the toughest of critics across the solar system
Custom Mandalorian MOLLE Clip
Made to fit any standard 1in PALs or MOLLE webbing, this custom clip secures tightly to your pack and can show of one of three mythical logos, the official Mandalorian Crest, Boba Fett's helmet or the iconic Mythosaur logo. Perfect for a pack, watchband or anything else, this clip coms in several different finishes and is custom made to order.
$33 @ Etsy
Boba Fett Bounty Hunter Wallet
Carry your cash, cards, credits and more in this Boba Fett styled bifold wallet which is sure to catch the eyes of other Star Wars fans you encounter while out traveling the galaxy. Made from nylon and zinc alloy, this wallet measures 7in by 4in and will fit perfectly into your back pocket. The colorway of the wallet matches the renowned companion of Din Djarin, Boba Fett.
$18.99 @ Amazon
USA Bounty Hunter Morale Patch
The perfect morale patch for any hook and loop pack, patch mat or plate carrier, this high quality bounty hunter patch is as patriotic as they come. Sporting an iconic helmet from the universes most dangerous bounty hunter, this Velcro patch is sure to impress anyone who see is. Fully embroidered and made by well known patch maker NEO Tactical, this 3.25in hook backed patch is perfect for any surface you can stick it on.
$15 @ Amazon
Paracord Buddies
Theis keychain accessory is made from just paracord and a mando helmet and is the perfect accessory for the minimalist Star Wars or Mandalorian fan. Handmade with 550 paracord and topped with a plastic Mando helmet, these paracord buddies are super easy to attach to any set of keys, packpack, or zipper pull. Each Paracord Buddy is about 3in in length and comes with a 14 day money back guarantee.
$12.50 @ ParacordBuddy.com
Mandalorian Boombox Buddy
This pocket sized Bluetooth 5.0 speaker featuring the Mandolorian in his helmet has a 30 foot range and can play music for more than 4 hours on a single charge. At 2 inches tall, it easily can fit into a pack, a cupholder, or you can use the included strap to attach it to any backpack or ski jacket so you can dominate as you're shredding the slopes.
$20 @ Amazon
Embossed Leather Key Clip
These leather key clips are extremely popular both inside our solar system and outside, as most travellers need to keep track of their keys to start their spaceship or get inside their home. Handmade with luxury leather, these stamped key clips easily attach to your belt loop, pack, or anywhere else with a loop so that you can be sure your keys are within arms reach.
$17 @ Etsy
Related: WESN One Piece Titanium Carabiner
Mandolorian Mythosaur Hip Flask
Make sure you've got your favorite whiskey or bourbon along for the ride with this mandolorian flask which is sure to draw comments from other space explorers you're journeying with. Made from stainless steel and pressure tested for leaks, this 7 oz pocket flask will travel with you wherever you need to go. The iconic mythosaur is printed on a faux leather wrap, making it comfortable to hold, and easy to keep in your pack without denting the flask or spilling out the precious liquid inside.
23.99 @ Amazon
Mandalorian Apple Watch Band
This officially licensed apple watch band comes emblazoned with Din Djarin and the mighty mudhorn skull. It fits all apple watch versions including 38mm, 40mm, 42mm, and 44mm. Made from high quality sweat and uv resistant silicone the band feels smooth on your skin and is waterproof as well. Show off your love for the mando and his adventures with this unique smart watch band!
$40 @ Amazon
Star Wars Knife Lanyards w/ Beads
Like Star Wars and love pocket knives? You wont want to miss these custom knife lanyards from CooB. Each are individually wrapped with 2 different colors of paracord, a custom brass Star Wars bead featuring your favorite character and a heavy knot at the end to dangle out of your pocket when you're carrying your favorite edc knife.
$28.99 @ Amazon
Star Wars Nerf Mandalorian Lance Missiles
Have a son or daughter that loves going to a far far galaxy in search of his or her next bounty? This NERF dart launching toy is designed to replicate the wrist gauntlet made popular by Disney's The Mandalorian television show. Comes with 6 elite NERF darts so that if a few are lost under the couch, you can still operate with a full loadout. Perfect for the young Star Wars fan in your house to get familiar with how popular characters use their every day carry tools.
$47 @ Amazon
Cross X Star Wars Rollerball Pen
When signing a peace accord between two dueling galaxy factions, do it in style with this collaboration between high quality pen maker Cross and Lucasfilm. These pens have a unique, patented, snap open and shut feature, different from most opening mechanisms on pens you see today. Additionally they are emblazoned with your favorite characters from the original trilogy. Choose from Luke Skywalker, Leia Organa, or Han Solo. Comes with a limited edition gift box and inside of a decorative outer sleeve.
$85 @ Amazon
Star Wars Golf Ball Marker
Made specifically for that hybrid Star Wars and golf fan, these golf ball markers are sure to catch some attention on the course. Shipped in packs of 3, these customized markers feature a magnetic backing to easily attach to the back of your club or anywhere else convenient for when you're on the green and need to mark your ball. Available in a few different styles and colors, these golf ball markers are sure to please the biggest golf fan.
$23 @ Etsy
Glowing Collectables Star Wars Ring
For the adventurer who wants to show off his or her love for Star Wars whereever they go, Glowing Collectables created these force inspired rings which glow in the dark. Hand made out of stainless steel and available in a variety of finishes and glow colors, these rings are some of the most popular handmade Star Wars items on Etsy and are guaranteed to impress anyone who sees it.
$69 @ Etsy
You May Also Like: Top Tactical Flashlight Gifts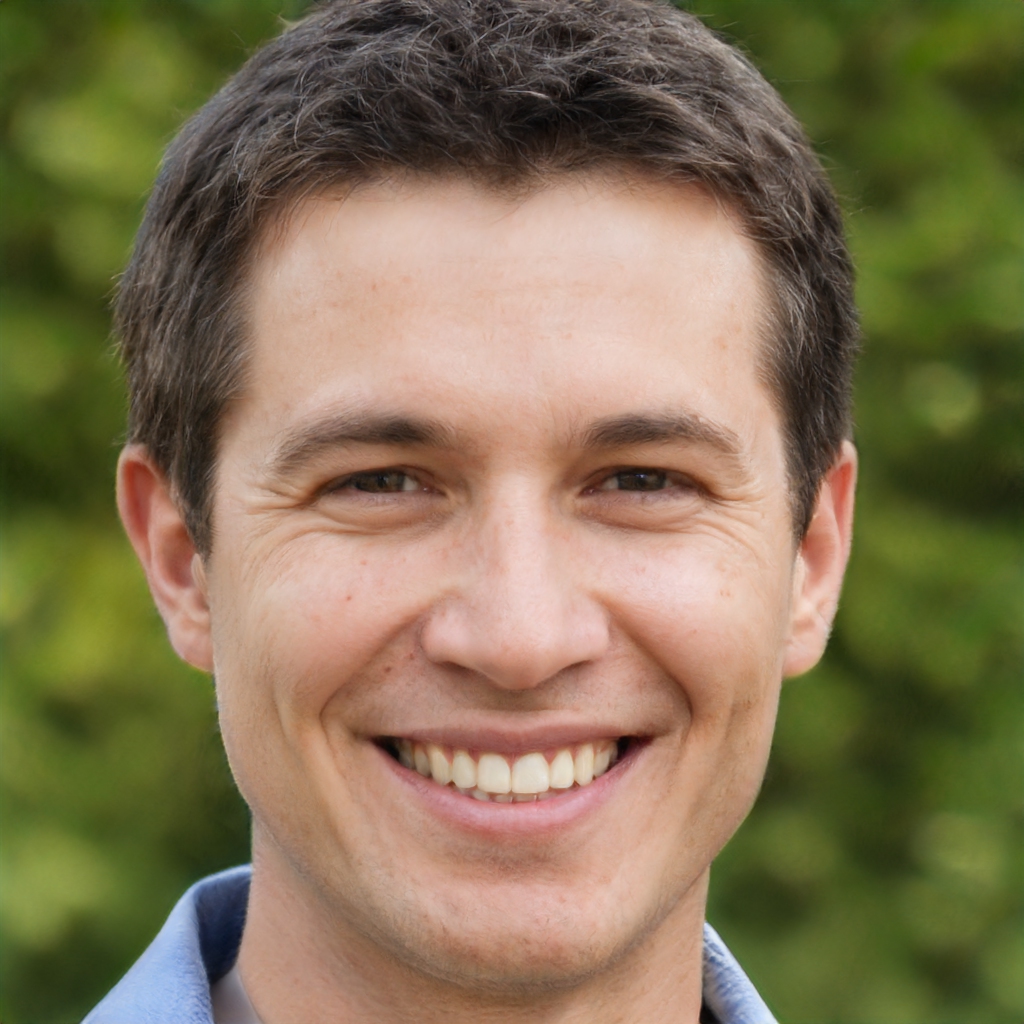 Zach Belmont has been working in the outdoor apparel industry in one form or another for over 20 years. During his career, he has worked at some of the most well-known adventure brands including Patagonia and The North Face in marketing, operations and product development. Zach currently lives in Wyoming with his wife and 2 kids.