Father's Day is coming up on June 21 so now is the time to get in the last minute shopping done. Not all dads are golfers, or looking for a new riding lawnmower but most dads out there would love something that makes their life just a little bit easier or more enjoyable.
Here are a few suggestions for fathers day that might make your dad smile. I can think of a few from the list that would make my dad smile.
DJI Mavic Air 2
Back for another version, DJI has released an updated version of the industry leading Mavic Air drone. This new 2020 release takes everything previously included to the next level and offers an even further compact form factor with advanced features. It sports 4k/60fps video using its 1/2-inch image sensor and can now fly for even more time, with a maximum of 34-minutes of flight time. New tracking features, 8k Hyperlapse and up to 10km 1080p wireless video transmission make this drone a must have for the summer.
Philips Hue Starter Kit
The popular smart lighting solution from Philips is offering a new starter kit to complement its updated Bluetooth spec. This version comes with the updated 3.0 Hue Bridge, 3 A19 800 Lumen Multicolor Bulbs, and a Hue Wireless Dimmer Switch. We've been a fan of the Hue system of smart lighting for a while now and you're sure to enjoy them as well.
Oculus Quest
Virtual Reality has been slowly gaining in popularity over the past few years and if the Oculus Quest is any indication of where the industry is going – its a good path. The Quest is a fully wireless VR experience and does not require a connection to a desktop computer. Everything is managed and launched from the iOS or Android Oculus app. Battery life is better than you'd expect and the build quality is fantastic.
Eneloop Pro Rechargable Batteries
These rechargable Eneloop Pro batteries are a great addition to any father's collection of gadgets and gizmos. The Pro version of the Panasonic Eneloop battery sports a black color and an increased power reserve. They're also tuned to deliver steadier power into electronic devices, just make sure you don't forget which devices you put them in.
FluidStance Balance Board
This rocker board and balance trainer is designed to improve balance and to add subtle movement to your workday. A FluidStance deck is a great option for those looking to break free from a sedentary lifestyle by adding more movement to everyday activities. This is the perfect sit-to-stand desk accessory. From stand-up desks, to conference rooms, to living rooms, our balance boards will keep you moving.
Fitness Father's Day Gifts
Lululemon Shorts
For the past several seasons Lululemon has been upping its game with regards to mens clothes and these gym shorts are no different. Made of a moisture-wicking synthetic fabric the outer short contains 2 zipperable side pockets and 1 wallet pocket in the rear. The liners contain a pocket for your phone also so that it's tightly secured against your leg instead of moving all around while you're running or working out. They've quickly become our favorite gym short.
Future.fit Membership
During the great lockdown of 2020 its been hard to stay in shape. Future.fit is here to solve that problem with a fully remote personal trainer who can design workout programs as often as you like using whatever equipment you do (or dont) have around your home. The app works seamlessly with the Apple Watch, relaying health data including heartbeat back into the Future app so that your trainer can see how hard you are working out. They have a full video library of exercises as well, so you'll never be confused by what to do. It's a great way to stay fit, wherever you are.
TRX Bands
TRX Bands have been around for years and for years they have been a reliable way of getting in shape or staying fit wherever you may be. The TRX Suspension Training System can hook onto almost any door or can be mounted to the ceiling, it just depends on your environment.
Oura Smart Ring
The Oura smart ring is a creative multisensor device that can distinguish between your sleep stages, pulse and a number of other things in order to help improve the quality of restorative sleep you're getting during the night.
Father's Day Book Selections
Principles by Ray Dalio
The Second Mountain by David Brooks
Think Like A Rocket Scientist by Ozan Varol
Rise and Kill First by Ronen Bergman
Extreme Ownership by Jocko Willink and Leif Babin
Fashionable Father's Day Gifts
Oakley Clifden Glacier Glasses
Oakley's first foray into mountaineering glasses, the Clifden is built to protect against the elements. Engineered with side shields and a bridge blocker for protection and an integrated leash for stowage and convenience. Designed with function sports wearability in mind, unobtainium nose pads to help keep eyewear securely in place and an integrated 20″ Lightweight, highly flexible, coated woven leash, athletes of all levels will be able to reliably wear Clifden on their face or neck so they can worry less about their eyewear and more about the conditions around them.
Chrome Bag
The Barrage Cargo is Chrome's most rugged all-condition backpack. It sports a watertight, fully welded main compartment and an adjustable exterior cargo net you can store water bottles, jackets, helmets, tripods and other gear too large to fit inside. The Barrage is built to adapt to any environment or payload and will look great in the office as well.
CUTS Clothing P.Y.C.A. Polo Shirt
The PYCA Polo from CUTS Clothing sports a two-button collar and a Curved Hem. Designed in LA with their custom engineered PYCA Pro fabric this shirt keeps you fitted for the daily work grind, a happy hour escape, and everything in-between.
Adidas 4D Shoes
Created in partnership with a California-based firm, the Adidas 4D has been described as the first performance footwear made with light and oxygen by way of something called Digital Light Synthesis.
Reigning Champ Robe
Canadian brand Reigning Champ's boxing inspired robe is made by hand in Canda from high quality midweight terrycloth. It's got 2 rib bound sweatshirt pockets, flat locked seams and an oversized hood for maximum comfort.
DSPTCH Utility Brief
Designed for the professional looking for versatility, our Utility Brief can be worn 3 different ways (backpack, shoulder bag, hand carry) and features easy access to the most important items. Front panel features quick release Fidlock connectors. Internal elastic water bottle pocket. Luggage-compatible sleeve to mount onto rolling luggage. Fits up to a 15″ slim laptop and is Made in the USA.
Lego Bugatti Chiron
The Bugatti advanced model car build is created with 3599 pieces and features a classic duo-tone blue color scheme, This set is the perfect addition to any adult or teen's car collection and can be played with or used for display
Zipline Kit
Deck out your backyard with this zipline kit from Slackers. It comes with all of the neccessary parts you need (minus the trees) to build a 100FT zipline anywhere in your yard. Endless hours of entertainment for you and the kids this fathers day weekend when this is installed in your backyard.
Robomaster S1
The Robomaster S1 from DJI is an awesome little educational robot which was inspired by DJI's annual RoboMaster robotics building competition. It's got 46 programmable components, 4WD omnidirectional movement and super low latency HD FPV video.
R & Co Bel Air Smoothing Shampoo
R+Co is about an experience. The packaging and fragrances were designed to enhance that experience and evoke a feeling, place, style or attitude. You'll know just by looking at a bottle or tube what a product is meant to do, and the subtle yet sophisticated fragrances – meant for both men and women – are as individual as the members of our collective.
Seven Potions Beard Brush
Made of 100% natural wild boar bristles and an oval Pear wood body, this beard brush from Seven Potions is designed with an ideal shape that will fit in the palm of your hand perfectly. Boasting first cut bristles that are stiff with just the right amount of flex; this brush expertly untangles your whiskers without any pulling.
Brickell Mens Anti Aging Cream
This anti aging cream for men significantly diminishes wrinkles, lines, crow's feet, and other signs of aging. It is made of natural & Certified Organic ingredients, including aloe, DMAE, MSM, hyaluronic acid and green tea. 100% natural, 81% organic.
Red Metal Toolbox
A trusty red toolbox. How much more classic or dad-like does it get than this?
SOG Aegis AT – 2020 Variant
Designed for outdoor users, Aegis AT features rapid assisted opening with SOG's innovative ambidextrous AT-XR Lock with an ergonomic handle and grip pattern for comfortable use. Aegis AT is easy to carry, with a highly functional 3.1″ heat-treated D2 stainless steel blade. Its powerful XR locking mechanism also features solid built-in blade locking safety and spine-mounted safety system. The next evolution of the legendary Aegis.
Fenix 1000 Lumen Rechargeable Flashlight
Simple side switches, reverse polarity protection, intelligent memory circuits memorizing the latest output mode used – every feature serves to help you use the flashlight requiring minimum expertise on your part. Made of durable aircraft-grade aluminum with Type III hard-anodized anti-abrasive finish and submersible to 6.5 feet or 2 meters, these flashlights are designed to be used in any surrounding.
Streamlight Lantern
Rugged, cordless, alkaline battery-powered lantern provides 360 degrees of soft, even light that illuminates a large area. The Siege Lantern features five C4 power LEDs, four white and one red with five output modes and a battery level indicator built into the on/off button. With the outer lantern globe in place, the light will float.
Garmin InReach Mini GPS Satellite Communicator
Small, rugged, lightweight satellite communicator enables two way text messaging using the 100 percentage global Iridium network (satellite subscription required) Send and receive inReach messages through compatible Garmin devices, including connected wearables and handhelds.Display resolution:128 x 128 pixels
Sparrows Gotham Lock Pick Set
This 16 piece set is designed for the hobby or sport lock picker. It is a mix of picks with and without handles. The handles are made from a thermo plastic coating that gives the picks a smooth non sliding grip. The selection of picks is a mix of hooks diamonds and rakes. With this set you will be able to open pad locks, door locks and even some high security locks if you have the skills. The narrow profile leading from the handle to the tip of the pick makes them perfect for North American, European and Asian locks.
Cooking Father's Day Gifts
June Smart Oven
The June Oven is a smart oven that boasts an internal camera, a built-in probe thermometer that estimates when your food will be cooked through, and a number of preprogrammed cooking functions. It's also got an HD camera so you can wirelessly watch your food cooking in realtime. The June is a must have for any serious kitchen techie this father's day.
GrillArt Grilling Basket
We're outside grilling nearly every day during the summer months which is why this grilling basket is a must have inside our kitchen. You can grill all veggies in this, toss and turn them around to cook them evenly like stir-fry. Or toss the meat and veggies with your favorite marinade and place them in our grill basket instead of threading them on a skewer, you'll get that perfect sear without the nasty cleanup.
Sous Vide Precision Cooker with WiFi
Never over or undercook your food again. The Anova Precision Cooker sous vide (pronounced "sue-veed") circulates water at the exact temperature required for perfectly cooked meals, no matter what's on your menu. Use the Anova App to access thousands of free recipes and monitor your cook from anywhere via your smartphone.
Heavy Duty Waxed Canvas Work Apron
Build quality that imitators can't match! Handcrafted from water resistant & rugged 16 oz waxed canvas. Reinforced with heavy-weight gun-metal grommets and rivets. Double stitched tool pockets and thick top and bottom hems for strength and structure. Low profile design without bulky pockets at your waist. Sleek matte black color for a professional look. Functional & stylish gun-metal grommets and rivets.
Sharp – The Definitive Introduction to Knives, Sharpening, and Cutting Techniques, with Recipes from Great Chefs
Written by Josh Donald and Molly Gore with photography by Molly DeCoudreaux. Sharp is an introduction to culinary knives; history, sharpening, and knife skills techniques with San Francisco chefs.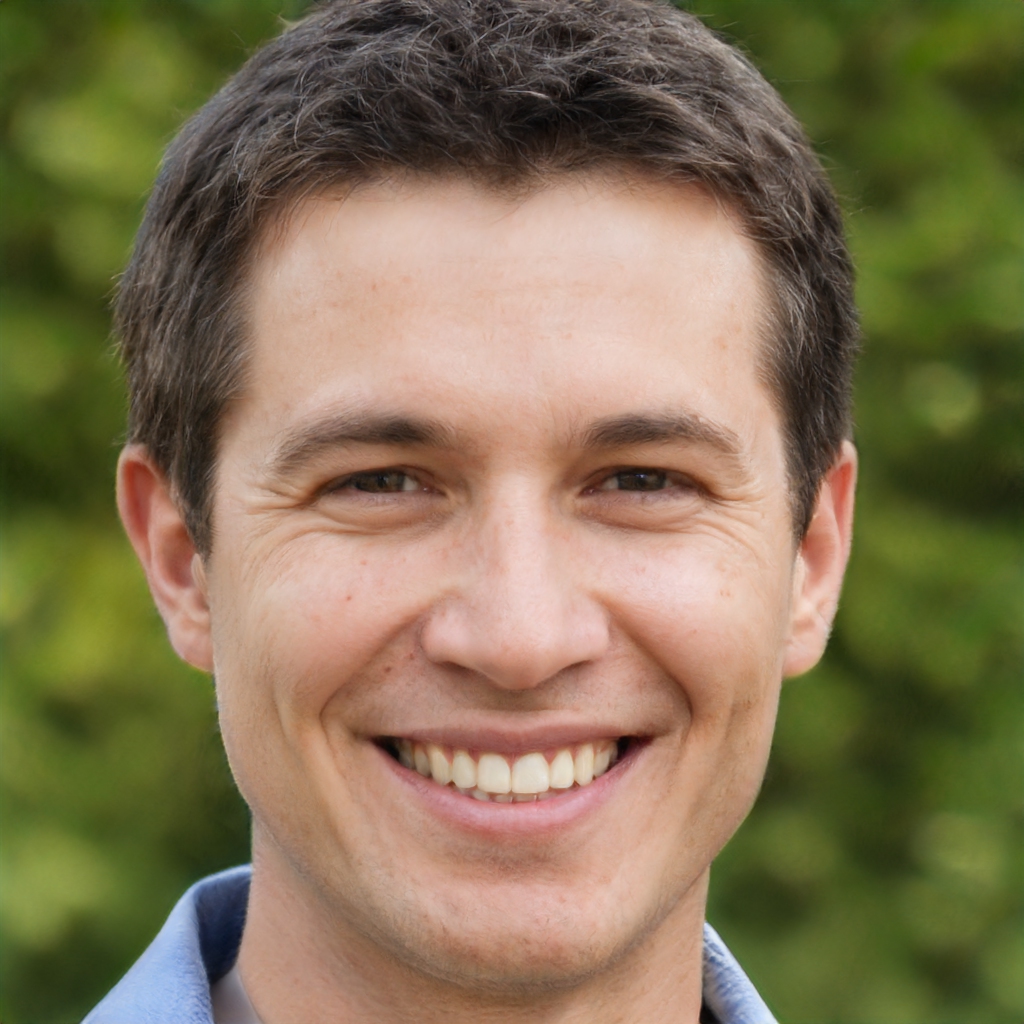 Zach Belmont has been working in the outdoor apparel industry in one form or another for over 20 years. During his career, he has worked at some of the most well-known adventure brands including Patagonia and The North Face in marketing, operations and product development. Zach currently lives in Wyoming with his wife and 2 kids.