Every once in a while you get a bag that is straight-up made just for bag nerds. This is undoubtedly one of those times. The Unicorn 2.0 is the second version of the Unicorn 1.0, and shares a lot of DNA with the MR BEAMS Assault pack. I happened to be sitting on Facebook when the pack dropped and figured I'd pick it up to compare against my other EDC packs.
If you're reading this article, you, like myself are more than likely one of those bag nerds I mentioned earlier. This is not a pack for a mass market, but rather a super specific type of individual who sits at the intersection of EDC Ninja and Pack Nerd.
The Unicorn 2.0 isn't just a backpack; it's a chameleon in a world of carryalls, seamlessly morphing from urban jungle warrior to wilderness explorer with a zip and a clip. Crafted by the alchemists at Mystery Ranch and Carryology, this pack is where your gear's dreams of organization and accessibility come true—whether you're braving the subway or summiting peaks, it's the Mary Poppins' carpet bag for the modern adventurer.
With the buzz of this pack through the roof in the standard pack and carry Facebook groups, I figured it was worth a purchase to see how it stacks up against my other MR packs and others I tend to carry.
First Impressions
Almost every backpack I have is black, so to change it up, I picked this up in the Olive Green colorway. All are made from a slightly different material with this one constructed from 100% Dimension Polyant X-Pac X42. Its super durable and water resistant. The pack maintains its shape thanks to the X-Ply reinforcement layer of the material which lets the pack stand up a bit on its own without being fully packed. Make no mistake, the material is noisy – the stealthy look of this bag does not agree with the X42 material.
At first glance this thing looks sharp – I absolutely love the MR Tri-zip on my other 2 Mystery Ranch packs so looking forward to that on here as well. It has two zippered side "water bottle" style pockets which is nice – i always hated the look of my Yeti bottle (or any bottle for that manner) sitting in a little elastic pouch on the outside of the pack. Sure its easy to access, but it ruins the sleek look of almost any pack.
Material and Build Quality
The exterior is sleek and made of non-stretchy X-Pac which is often used to make sails, external shelters and has a lot of military applications. It's a fairly tough but loud material that is highly abrasion and tear-resistant and has a nice sheen to it. The decision to go to X-Pac over Cordura is an interesting deviation, typically MR packs are some form of Cordura, but X-Pac has a bit more hype behind it and fits a bit better into a pack called the Unicorn 2.0 than a material that you might find on a standard Jansport backpack.
| | | | | |
| --- | --- | --- | --- | --- |
| Feature | Black | Olive Green | Orange | Multicam/Coyote |
| X-Pac Materal | VX21 + X51 | X42 | RVX25 | X33 + VX21 |
| Face Fabric (Nylon) | 210D | 420D | Reinforced 250D | 210D |
| Tear Strength | Moderate | High | Highest | Moderate |
| Finish | Balanced | Substantial | Heavy-Duty | Balanced |
Design and Features
The pack is 19L, so it has a lot more in common from a size standpoint to my MR Coulee than it does to my 3DAP – which is not necessarily a bad thing. It is certainly more of an EDC style back for quick travel, urban warrior kind of stuff than it is for a few days of an overnight trip.
This collab is chock full of pockets and storage compartments, which I will get into shortly.
It is riding on the Mystery Ranch Futura Harness system – one interesting thing about this pack is that it is only available in the S/M size, which isnt the end of the world, but is very much a one-size-fits-most design decision. It is a super comfortable harness that does a great job of keeping the straps tight to your back while providing a super customizable fit. Its breathable, and can easily be adjusted on the fly – and is undoubtedly one of the best yoke systems on the market right now.
One of the first things you'll notice about this pack is the lack of external water bottle pockets. This might rile some folks up as it immediately begs the question – who is this pack for – and the more I use it, the more I am convinced this is a day pack for EDC at its core. The material, the sleekness, the laptop compartment, and all the easy access zip pockets scream city commuter – which means this is more likely to replace my Arc'teryx Leaf Courier 15 or my Dsptch Rucksack for daily carry than my MR 3DAP when out camping or hiking.
The bag has 2 external "wing" pockets where you'd typically see water bottle pockets. If you unzip the sticky AquaGuard zippers you'll see some blaze orange pockets that can hold a water bottle as well as some additional organization pockets that are the same on each side.
It also has a pocket at the crown of the bag that opens up almost entirely for easy access to little items. This would likely be where I'd keep a sunglasses case, car keys, or some quick snacks for easy access.
On the back of the pack is a horizontal zipper that allows for secondary access to the laptop compartment. This is a fantastic design choice as it lets you slide your computer in and out with ease without needing to open the Tri-zip compartment. Initially, these zippers feel super sticky but hope they begin to slide a bit smoother once they've been used a bunch.
The interior of the pack is a good size for EDC and I was able to fit a few smaller pouches as well as a packable down jacket inside the main compartment. The laptop sleeve has MOLLE webbing on it for easy attachment points for all manner of pouches, tools, knives and more. There are also 2 large sized mesh pockets that go around the top lip of both sides of the interior compartment.
Comfort and Practicality
The Futura Harness system is retained for comfort and load-bearing, complemented by a magnetic Fidlock V-BUCKLE on the sternum strap. If you have ever carried a MR pack with this harness you will feel right at home. The straps are fully adjustable as you would expect here, making it easy to fit the bag to your exact liking for sliding into subway car doors or spinning through revolving doors.
Version 1.0 of the pack had a removable waist belt, but that has been removed in favor of a more sleek design. This makes the pack lighter, and more of a daily carry than beforehand.
One additional unique part of this pack is that the bag has a hidden compartment that stores a transporter tail, a piece of fabric that covers the front part of the bag and offers more lashing points for your gear. This can also be used to streamline the look of the pack a bit – and it does indeed look quite a bit different when the tail is out. This is the first pack I have ever seen that has a dedicated pocket to store the tail, normally I just end up taking it off and leaving it at home, or leaving it on the bag.
The tail has 2 vertically stitched lines of webbing that can accommodate practically any size carabiner, or other lashing strap to carry a jacket on the outside of the pack. One other way I have used a transporter tail in the past is to hold a climbing helmet or blanket on the outside of the pack. I cant see myself doing that very frequently with this pack but its nice that I have the option if i want to do so.
Value and Market Position
At over $400USD including taxes, this is not a cheap bag, but you're paying for hours and hours of design work between two best-in-class organizations. Materials are top-notch, construction is bombproof and the pack design is stellar. Rumor on the street is that less than 1000 of each of these colors was produced, making this pack live up to its name – Unicorn 2.0. There is an even more exclusive variant, made of XDT and retailing for over $1,000USD
One thing you can be sure of is there will always be a market for a pack like this – collectors and EDC enthusiasts will always be looking for more gear to get their hands on and test out – making an investment in a pack like this relatively stable over the long run. If you are into packs and regularly have to commute – or are just looking for an ass-kicker of a day pack, this one is for you. Not only will it hold its value, but it offers a unique set of features you don't typically see.
Pros and Cons
Pros
-> Sleek design
-> X-Pac material is weather and wear resistant
-> Side zip access to laptop compartment is great
Cons
-> A tad bit smaller than I would like it to be
-> Wing pockets are small, dont offer much flexibility
-> AquaGuard zippers are super friction-y
Conclusion and Recommendations
Trizip, Futura yoke, ~20L, laptop carry capable this is the day pack I have been looking for.
I could make the argument that the zipper wing pockets would be better replaced with standard water bottle pockets, but I wont – Ill just have to carry a smaller water bottle or keep my big Yeti on the inside of the pack. Ill likely keep the streamlined look and get a smaller water bottle to keep liquid out of the main compartment for the sake of my laptop and other electronic gear.
I'll likely pack it up and bring it around with me for the next few months to put it through its paces – so no personal verdict on how it handles just yet – but after seeing it, I have high expectations.
If you're looking to pick one up I'd check out the secondary market on Facebook in the Carryology group, or if you're willing to pay a bit of a premium, you can find a few on Ebay.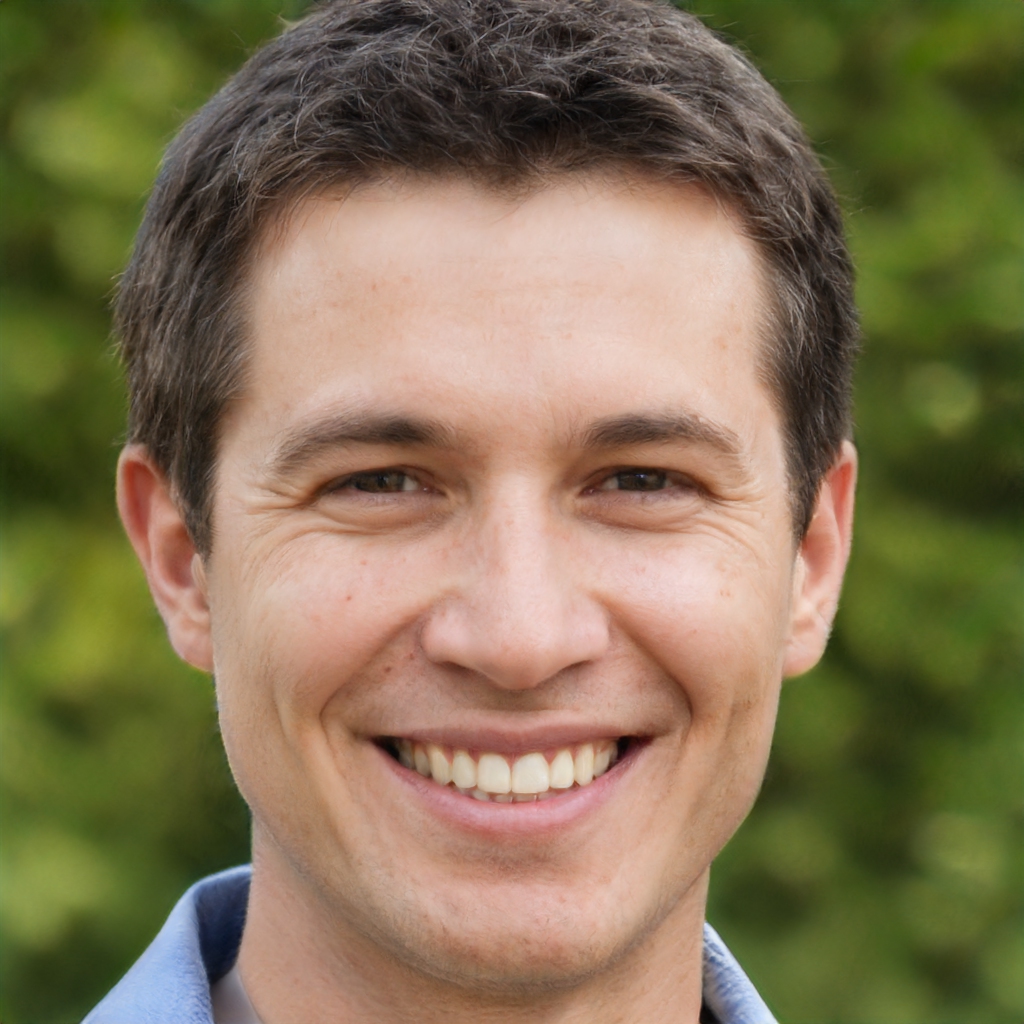 Zach Belmont has been working in the outdoor apparel industry in one form or another for over 20 years. During his career, he has worked at some of the most well-known adventure brands including Patagonia and The North Face in marketing, operations and product development. Zach currently lives in Wyoming with his wife and 2 kids.