How We Test | Our Picks | Personal Considerations | Summary | Buyers Guide
Did you know that over 350 new knives were released this year?
With the sheer volume of new knives hitting the market from makers around the world, it's important that you choose an EDC knife you can rely on. To those who have found a trusty EDC knife – going without it can feel as naked as walking around without pants on.
So, what's the best EDC knife? It depends entirely on how you're planning to use your knife and how much you want to spend.
Our Research:
---
Spyderco Paramilitary 2
Editor's Choice

An improved classic, Spyderco's Paramilitary 2 knife has been one of the brand's most popular designs for years and wins our title of Editor's Pick for its rock solid build quality, reliability as an everyday carry pocket knife, and the unique patented Spyderco opening hole.
The flat-ground blade knife is incredibly sharp.
A four-way knife locking system, together with a compression lock gives the knife a handy design, making it perfect for both left-handed and right-handed users. It has a deep carry pocket clip, which lets the knife rest concealed in your jeans pocket. The G-10 scales are incredibly durable and easy to grip in both wet and dry conditions.
For blade finish, you can choose between a diamond-like carbon(DLC) or satin. The steel used to make the blade is the widely used S30V, which is an all-around reliable blade steel that will hold an edge. If you are out camping, you don't need an extra knife. This knife is very good in food preparation.
The Bottom Line
The Spyderco ParaMilitary 2 is great pocket knife and has been for years. It has remained one of the most popular in the market today, due to its dependability, durability, as well as looking badass. It is wonderfully balanced, extremely functional, and highly ergonomic.
If you want a quality tactical knife, the Spyderco Paramilitary 2 should be on top of your list. It is highly regarded in its price range, due to the high quality provided at such an affordable cost.
---
Spyderco Tenacious
The Tenacious is another one from Spyderco. It is a bit smaller than our Editor's Pick and comes in a bit cheaper as well. It measures 7.76 inches overall, with a blade length of 3.39 inches. Its handles are made of G-10 composite and has a sleek black color. Designed for efficient, repeated cutting, it includes a skeletonized steel liner inside the handle that gives it great stability without adding extra weight.
The Spyderco Tenacious knife is also very popular and the existing edc community as it offers a mid-sized blade at a reasonable price. 78% of buyers rated it at 5 stars, citing ease of use and cost vs. value as top factors. Customer reviews also frequently mention the signature opening hole from Spyderco is one of their favorite parts of the knife.
The blade is made of 8Cr13MoV steel. This is primarily where the lower price comes in to play – this steel is good and holds an edge, just not as well as the more expensive steel variants like S35VN or M390. It does require somewhat frequent sharpening, but sharpening is done easily with a portable knife sharpener.
The Bottom Line
For the price, the Spyderco Tenacious Knife offers an excellent value, which is why it wins the Best Value award.
It is not the highest quality EDC out there, but it offers both comfort and the capability of repeated use, all for around $40, letting it claim our Best Value spot seemed like an easy choice.
---
Chris Reeve Sebenza 21
The Chris Reeve Sebenza 21 is widely considered by edc enthusiasts to be the gentleman's preferred edc folding knife. A perfect example of a titanium frame lock design, the tried and true Sebenza has been a favorite edc knife for years.
The Sebenza's drop point blade opens smoothly on phosphorous washers with the help of a single sided thumb stud. You can get other versions which have dual sided thumb studs for one hand opening using either hand as well.
The muted pocket clip design helps the finely machined titanium sit comfortably in your pocket, regardless of the type of pants you're wearing.
At just under $400, it is easily the most expensive knife on the list, but those who are willing to drop the cash to experience just how great a Sebenza from Chris Reeve truly is, will not regret it.
The Bottom Line
The Sebenza has been on the top of the luxury list of EDC knives ever since it came out many years ago. Chris Reeve offers many different types of folding and fixed blade knives in 2020 but the standard Sebenza 21 has stood the test of time for decades earning it our Best Luxury pick for an everyday carry knife.
---
S.O.G. Aegis AT
S.O.G. has been around for a number of years and has recently been declining in quality. That is no longer the case with their new Studies and Observations Group or "S.O.G." rebranding. The fully redesigned Aegis AT (Assisted Technology) is one of three new models which are accompanying this recent rebranding and we must say we're impressed.
The look and design of the S.O.G. Aegis AT is fresh and colorful, a refreshing change from the titanium handles and black G-10 you see on most knives these days. You can tell that the Aegis was designed by and experienced team who is ready to compete with the other mid-range knifemakers on the market.
The Aegis features Assisted Technology, which helps the knife flick open faster and with more power than if it was just on washers or bearings. It also has a safety that can be engaged when the knife is in the closed position to avoid any undesired opening within your pocket.
The Bottom Line
We are just as surprised as you that S.O.G. has grabbed this place on our best edc knife list but alas, it has. The razor-sharp D2 steel coupled with the assisted technology and funky color schemes help the knife stand out in a room of doppelgangers. Overall the Aegis AT is a great mid-range knife with a unique design and is a worthy addition to the pocket rotation.
---
Strider SnG
The first time I saw a Strider knife I wanted one. Among knife enthusiasts, the Strider SMF and SnG sit in the upper eshelon of everyday carry pocket knives. The Strider Military Folder (SMF) is well known because it was the first ever pocket knife issued to a unit of the Marine Corps.
Strider blades are characteristically bland, favoring hard use over anything else. The jimping on the spine of the blade and the scales is perfectly measured and something I notice every time I open the knife and hold it in my hand. The G-10 front scale is accompanied by a Titanium lock side scale and supports the incredibly strong frame lock construction of the knife.
The fit and finish on the knife are top-notch and serve as a useful example for all knifemakers to strive towards in the future. The SnG sits nicely in the pocket and has a tight pocket clip to make sure it doesn't go anywhere.
The Bottom Line
If you're considering a hard use everyday carry knife you cannot do better than the Strider SnG. It is as well known in the knife community as the gentleman's Sebenza 21 but can take much more abuse. If you're looking for a killer everyday carry knife to add to your lineup, pick up a Strider SnG and you will not be disappointed.
Best Customization – Benchmade Griptillian
Benchmade Griptillian Full Specifications
Overall Length: 8.07 in
Blade Length: 3.45 in
Handle: G-10 / Nylon
Lock Type: Liner
Built In: USA
Steel: CPM-S30V
Weight: 5.15 oz
Tip Carry: Tip-Up
Grind: Various
Blade Thickness: .115 in
Lowest Price: Check Now
Benchmade's flagship Griptillian pocket knife is a well known starter knife for those looking to get into EDC and start understanding the value in carrying a pocket knife on a daily basis. Let's find out how this sub-$100 knife stacks up to the others on this list!
The Griptillian comes in a wide variety of blade choices and scale colors allowing for maximum customization to match any edc gear you might already have. The construction of the knife is solid, and the blade opens smoothly with the assistance of the "Spyderco Hole" on the blade.
The locking mechanism on the Griptillian is different from other knives and something featured on many other Benchmade knives. It locks with a small spring loaded metal stud that you pull back on to disengage the lock and allow the knife to close. Its easy and quick and makes for easy opening and clossing of the knife.
The Bottom Line
If you're just getting into EDC you cannot go wrong with the Benchmade Griptillian. It was my first daily carry knife, and will always have a place in my collection.
Recommended For
Entry-level EDC. Just getting your feet wet? Start here.
Customizers. Get a variety of different configurations based on your use.
Not Recommended For
Food Prep. The blade is smaller and not great for cutting food.
Everyday Carry Knife Buyer's Guide
An everyday carry knife (also known as EDC knife) needs to be small enough to fit in a pocket and practical enough to warrant carrying. An EDC knife is a pocket knife that will come in handy when you need to complete a small chore or the necessary protection to save your life. Think about it like your favorite tactical flashlight or your best multitool.
EDC Knife Buyers Guide Topics:
What You Should Know About Carrying A Knife
Where are you allowed to carry a knife?
Folding Vs Non-Folding
Selecting Your Steel
Lock Types
Sharpening Your Knife
Local Laws
What You Need to Know About Carrying an EDC Knife
Your EDC knife should be a convenient tool. It shouldn't be difficult to carry around, so it needs to be slim and lightweight.Portability shouldn't affect utility. Your knife should remain sharp and useful no matter what you throw at it.
Carrying an EDC knife can come in handy when camping or hiking, but this item could also save your life. Whether it's opening a package you got from the mail, scraping gum off the bottom of your shoe, cutting off a tag on your shirt, or defending you from an attacker, an EDC knife is an invaluable investment.
You May Also Like:
Find the Best EDC Flashlight – Top Reviews and Buyer's Guide
Where can you carry your knife?
Wherever you live is sure to have specific rules regarding what types of pocket knives you are allowed to carry.
We have created this handy resource here to find out what you are legally allowed to carry.
EDC knives come in all shapes and sizes, and your local legislation dictates the size of EDC knives you can have (which we'll expand on later). Many people online offer reviews of the various items their knives can cut before going dull. If you're interested in a particular knife, it could benefit you to watch or read a tutorial on what a tester could cut before the knife gave out.
Lots of knife manufacturers will also offer various perks with the knife. Common features include a spring-loaded button so you can whip out the blade in a moment's notice for emergencies and a locking mechanism to keep the knife open while in use. Other products have a belt clip attached to the side of the knife so you can easily attach it to your clothing.
Utility and construction are two of the main things to consider when choosing an EDC knife. Here is how you can evaluate the utility of a knife:
Blade. Have at most a three or four-inch blade, depending on local or state legislation
Size. Be no thicker than a smartphone
Resilient. Remain sharp for weeks — even after intensive use
High-quality. Have a durable construction
Price. Be affordable
Understanding the Different Parts of A Knife
The knife itself should have the following features:
The point. This is the end of the blade, which must be sharp enough to pierce items.
Blade. The sharp edge of the blade used for slicing or cutting.
Spine. The dull top of the blade.
Ricasso, or the small unsharpened part of the blade before the handle.
Pivot. This is where the knife meets the handle and holds how the knife folds or opens.
Thumb stud. A metal stud found in modern knives to help quickly open the blade from a folding position.
Lock bar. The bar that holds the blade in place and prevents it from opening. The bar must be manually pressed down for it to release the blade, enhancing knife safety.
Handle. The user grips this part of the blade. It can be smooth or have divots that enhance user comfort.
Lanyard hole or pocket clip. It gives more options to how the user can store the blade.
Choosing the Best Knife for EDC
Here's what to consider when selecting a knife.
The best EDC knives usually fold in on themselves to hide the blade, making it safe enough to keep in your pocket until you need it.
Material
The blade itself should be of high-quality metal so that it doesn't dull quickly. Unless you use it heavily, you shouldn't be sharpening your knife for months.
The material of the blade also determines its price. Many EDC knife blades use stainless steel — a durable material that doesn't dull quickly and is affordable.
Locking and Opening Mechanisms
Do you want your knife to stay open while in use? This can prevent it from accidentally closing on your hand but make it more cumbersome to close with one hand. You should also consider how you want your EDC knife to open — with a button, by manually pulling the blade open, etc.
These features can be helpful, but obstructive if you don't need them. Have a sense of how you'd use your EDC knife before buying it. That way, you can avoid spending money on mechanisms you won't use.
How you'll use it also matters. Some situations in which you could use a knife include:
Opening boxes
Cutting wood
Chopping up food
Cutting string
Removing staples
Sharpening pencils
Opening a bottle
Opening a can
Defending yourself from an attacker
Removing stickers
Opening letters
Cutting tape
Cutting kindling for firewood
Selecting Your Steel
We've all heard of stainless steel, but there are different types of steel for knives.
Carbon steel is ideal for knives that prioritize toughness and durability, such as survival knives or machetes. They're easy to sharpen but are more prone to corrosion.
Second is tool steel. It's a type of steel mixed with another metal to create an alloy. The addition of the other metal makes the steel stronger, resist corrosion, and avoid chipping. That's why this type of steel is used for tools, but it can also be heavier.
Finally, there's stainless steel. Stainless steel is carbon steel with chromium added so that it resists corrosion. To qualify as stainless steel, there must be 12 to 14% of chromium added to the mixture. Stainless steel knives are affordable, weather-resistant, and durable.
Edge Retention
Edge retention describes how long a blade will remain sharp after long-term use. This term also refers to how the edge resists wear and deformation from, say, striking it on a hard surface.
When we talk about knife durability, we're typically talking about two significant areas:
Hardness and durability
If you were to use your knife to cut through a log for firewood, for example, it shouldn't bend at the pressure of the force applied. The material also shouldn't chip or become brittle over time. Just be sure that the material isn't so hard that you can't sharpen it easily.
If a knife is too thin or cheap, the blade can bend or break. Some high-quality materials for improved hardness and durability include stainless steel and metal alloys containing molybdenum.
Corrosion resistance
Lots of knives use stainless steel, so you don't need to oil them or worry about rust. Some knives, especially older ones, need to be specially cared for so that they don't begin rusting. If you buy a knife for outdoor use, you need to be sure it has high corrosion resistance.
Unfortunately, there's no real standard unit measure for edge retention, so it ultimately comes to the subjective standards the manufacturer holds itself to along with anecdotal evidence from users.
Sharpness
An EDC knife's sharpness refers to how finely the blade can cut an object compared to the amount of pressure on it.
The types of stainless steel alloys and construction are continually improving, so we recommend the most recent alloy available.
Selecting Your Locking Mechanism
Pick a locking mechanism adapted to your needs to ensure your EDC knife will be a safe and convenient tool.
Locking vs. Non-Locking Knives
A locking knife means there's a mechanism decreasing the odds of the knife from accidentally opening. Locking mechanisms typically include a lock bar that must be manually pressed with a button or finger to release the bar, freeing the blade.
Non-locking blades lack such a mechanism. The knife can fold into itself to store it, but it can be opened by pulling the spine. It will also lack a mechanism to keep the blade extended.
There are advantages and disadvantages to both locking mechanisms. A locking knife reduces the odds of the knife accidentally opening and cutting what doesn't need to be cut, but the locking mechanism can jam and prevent you from accessing the blade. The type of mechanism can also be cumbersome to use and reduce how quickly you could whip your knife out in an emergency.
A non-locking knife can open more quickly, which can be good in emergencies but increase the odds of an accident. There's also no mechanism keeping the blade open, so it could accidentally close on your hand or finger.
Be sure to check the laws of your area to see if there are any stipulations on the types of EDC knife locking mechanisms you're allowed to have.
Types of Locking Mechanisms
Here are the most common types of locking mechanisms you will encounter:
Liner lock. When open, a piece of metal presses against the blade, keeping the blade in place. The user must then manually push the piece of metal out of the way to close the blade. A liner lock lowers the chance of closing the blade on your hand while in use.
Frame lock. It's like a liner lock, except the knife's frame holds the blade in place instead of an internal piece of metal.
Back lock. There's a notch in the spine that hooks onto a pivoting rocker arm toward the knife's butt. When open, the notch catches on the rocker arm to keep the blade open. The user must then push on the rocker arm to free the blade and close it.
Axis lock. Essentially, a tension bar with a button attached to it keeps the knife open. Push the button to close it.
Button lock. Push a button to release the lock on the blade, and it should pop open. The buttons are typically places near where the thumb would be for easier maneuvering.
Selecting Your Opening Mechanism
The best EDC knife will typically have one of the following opening mechanisms:
Thumbhole. It's a hole near the spine, allowing you to pull open the blade with your finger.
Thumb stud. A conveniently placed button releases the blade when pressed. You can open the blade with one hand.
Nail nick. A groove in the blade allows you to slip a fingernail in and pull the knife open. It requires two hands.
Automatic button. Just push the button to release the internal tension and open the blade.
Other Considerations When Buying EDC Knives
The best EDC knife doesn't just have the right dimensions, materials, and construction. It should be legal in your area.
Local and State Laws
While you'll typically have an easy time finding an EDC knife in the United States, we recommend you familiarize yourself with local knife-carrying laws in your state before purchasing one.
Most states consider short-blade knives to be legal, but they differ on the maximum length of blade you can own.
Check Your Local Knife Laws
Before you purchase anything, make sure you check with your local state laws to make sure you're in compliance with local laws.
Los Angeles County in California, for example, prohibits blades of three inches or more. In New York, the cut off is four inches. Texas allows blades up to 5.5 inches. In states like Alabama, Kansas, Maine, and Michigan, there is no limit to the length of blade you can own.
If you move states, your previous blade collection may no longer be legal and can get you in trouble with law enforcement officers.
Some areas also restrict knife carry by age and location. Minors, for the most part, are restricted from carrying an EDC knife. Some states also restrict knife ownership to 21 years of age or older, such as Alaska, Arizona, West Virginia, and Wyoming.
Off-limits areas for EDC knives include schools, courts, prisons, government buildings, some theaters, and more. If your school uses a metal detector, leave your knife at home.
Personal Protection
Having a pocket knife on you can bring peace of mind when walking through an unfamiliar area. But what makes a good self-defense knife might not be a good knife for everyday carry.
A self-defense knife must open quickly and have a good grip so that it doesn't slip from your hand when you need it most. It should also have a slightly longer blade to provide ample protection. A one-inch blade for an EDC knife can cut boxes, but will it ward off an attacker? Probably not.
If you're factoring in safety when buying an EDC knife, consider the knife's grip, blade length, and safety mechanisms for the user in addition to the other items you'd use the knife for.
While you won't think about the law as you're defending yourself, it's best to brush up on the legality of defending yourself in your area. States like Georgia, Mississippi, Pennsylvania, and Texas have stand-your-ground laws that allow you to attack someone if you feel threatened by someone.
Other states mandate you retreat first from a threat and not use deadly force to protect yourself if at all possible. Such states include Minnesota (if not in the home) and New Jersey.
EDC Knife Buying Tips
Here are a few things you should know about before you purchase your first EDC knife.
Where to Shop
There are lots of places to find the best EDC knife, both in-person and online.
Online shopping lets you access brands and types of knives, so you can look for the exact knife you want to buy.
Finding a knife online first also lets you research products in more detail. You can see what customers have to say on YouTube or look up reviews to see how the knife holds up with time, what kind of tasks the shopper used it for, and what the reviewer's final thoughts are on the knife.
Since the best EDC knife can be expensive, we recommend doing your research online before buying one.
Online Vendors
Online shopping has its downsides, though. The first is that you'll have to pay the additional cost of shipping and handling. You'll also have to wait longer to get the knife. You also don't get the luxury of trying out the knife to see how it feels in your hand before you buy it.
Others might prefer shopping for knives in person. Not only can you bring a knife home with you the same day, but you can pick up and hold the knife before purchasing. You can see for yourself if the knife uses durable materials, if it feels heavy in your pocket, how quickly you can open and close it, and it how fits in your hand.
You can buy a knife in person at:
A local military, hunting, or tactical supply store
Walmart
Pawn shops
Dick's Sporting Goods
Bass Pro Shop
Buying and Selling Used Knives
Buying a used knife will allow you to save money while still getting a high-quality tool. Selling a used knife also lets you get some extra cash and rid yourself of an EDC knife you're not using anymore.
EDC knives typically don't have the same restrictions for buying and selling used that guns do, but you should check with your local jurisdiction on the legality of doing so.
If it's legal in your area, good places to find used knives include on an online Facebook or Craigslist marketplace, in pawn shops, flea markets, or antique stores. You can also find used knives at gun shows.
Your everyday carry knife will be an essential tool as you go through life. We hope this guide gave you a better idea of what to look for when shopping for an EDC knife!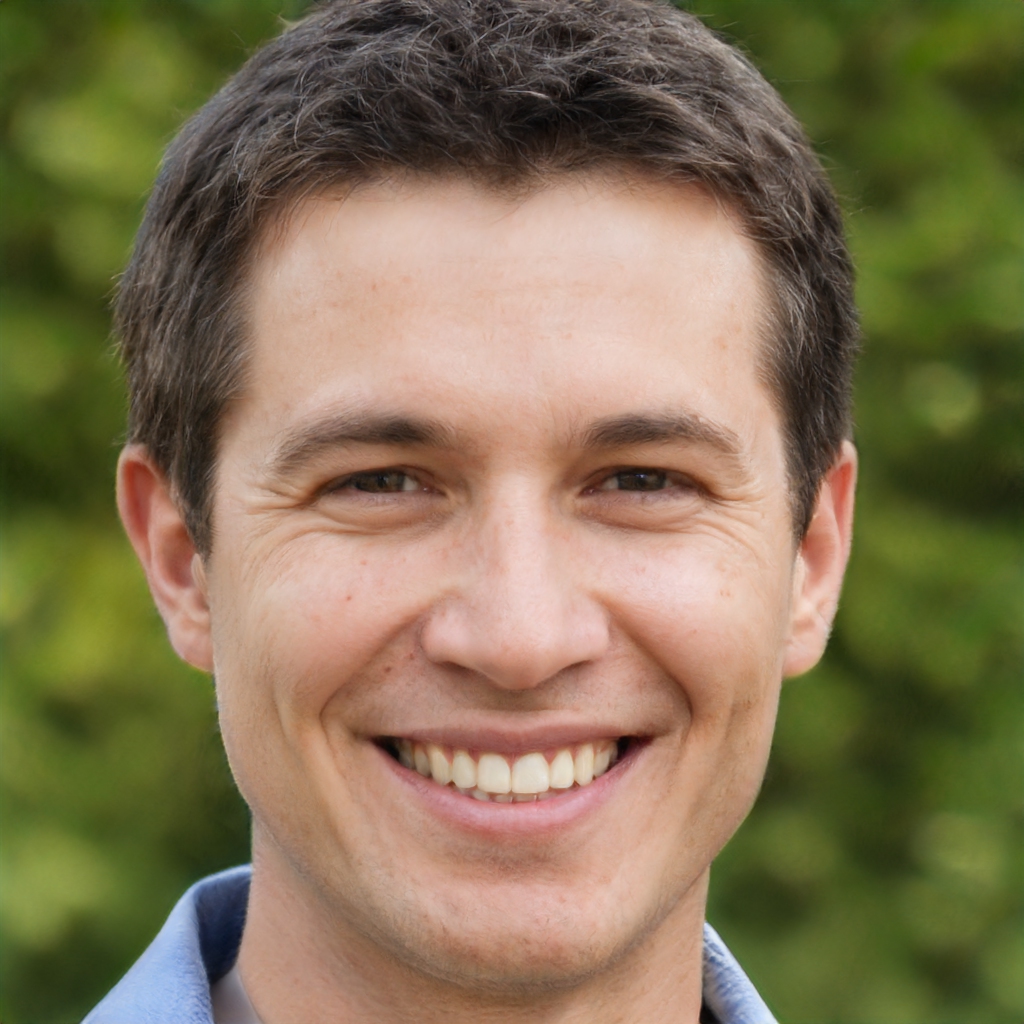 Zach Belmont has been working in the outdoor apparel industry in one form or another for over 20 years. During his career, he has worked at some of the most well-known adventure brands including Patagonia and The North Face in marketing, operations and product development. Zach currently lives in Wyoming with his wife and 2 kids.