If you're and anything like me, the chances are that you are finding yourself stuck between the two multitool titans of industry, Leatherman vs Gerber.
In order to make the decision easier for YOU, I purchased a few common Leatherman tools and a few popular Gerbers and then spent a week with them all while backpacking with my brother in Jackson Hole. Keep in mind these are carried in tandem with one of my edc knives 90% of the time.
Common considerations when comparing Leatherman to Gerber come down to these three areas:
Convenience
Portability
X-Factor
A multi-tool can last a decade or more depending on use and without properly understanding how to compare them, you're likely to waste over $100 bucks without considering some of these factors.
Without further adieu….
Gerber vs Leatherman
The most important things to consider when Leatherman is compared to Gerber, are where the tools are made, their warranties, and ease of use.
Compared to Gerber, Leatherman has a slight edge in fit and finish over Gerber, but Gerber wins with its lifetime warranty. Both have similar tools that resemble each other.
This section will look at the top-selling products from both companies, helping consumers narrow down their choices between Leatherman and Gerber. Let's first start off with basic brand comparisons.
---
Build Quality: 9/10
Price: 6/10
Warranty: 6/10
User Reviews: 8.5/10
With roots in Portland, Oregon, Leatherman was established in 1983, putting quality and efficiency at the forefront. Their multi-tools are made in Oregon and come with a 25-year guarantee.

---


Build Quality: 8/10
Price: 7/10
Warranty: 9/10
User Reviews: 8.5/10
Gerber has origins in Oregon. Created in 1939, Gerber has long been a trusted name for innovative outdoor gear. Gerber tools come with a lifetime warranty. Gerber tools are manufactured globally.
---
Flagship Model Face-off
Leatherman Wave vs Gerber Center Drive
Ok! Let's get into it. Each brand has a few select tools which stand out both in terms of quality, build and user reviews. Lets start off by comparing the flagship model for each brand, the Wave and the Center Drive
Leatherman Wave®
Specifications
Closed length: 4 inches
Weight: 8.5 ounces
Primary blade length: 2.9 inches
Warranty: 25 Years
X-Factor: None
Ratings: 2,612
Gerber Center Drive
Specifications
Closed length: 4.7 inches
Weight: 9.5 ounces
Primary blade length: 3.25 inches
Warranty: Lifetime
X-Factor: Awesome Screwdriver
Ratings: 449
As the most popular Leatherman product, the Wave is one you will find in many packs, toolkits, and pockets around the world. With this choice, you'd be in good company.

The benefits of the Wave when compared to the Gerber, is in the position the tools are mounted. With the Wave both blades are accessible without opening the tool. Making the knives easy to use. However, its more clumsy when you're trying to access the other tools as it requires opening and then reclosing the tool. With the Center-Drive, you can just slide a tool out and start chopping like a life long pro.
Where the Center-Drive really shines is in the screwdriver. If you've ever used a mutlitool screwdriver you know how cumbersome those can be to use. With the Center-Drive it feels just like a regular full-sized screwdriver.

For those who are stuck on the Leatherman vs Gerber here, the Center-Drive was my pick and it should be yours too!
Our Favorite
Gerber Center Drive
A best in class hex bit supporting screwdriver with a lifetime warranty
The Gerber Center-Drive is our favorite multi-tool on the market right now. With its well-made tools and amazing screwdriver it will be your go-to multitool for years to come.
Check Price
Pocket Model Face-off
Leatherman Wingman vs Gerber Suspension
Now lets take a look at the more portable offerings from each of the brands, the Leatherman Wingman and the Gerber Suspension. Both are great tools to rely on in your pocket, and both have a super useful bottle opener. Let's go!
Leatherman Wingman®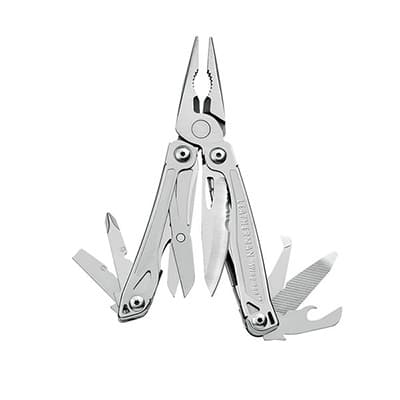 Specifications

Closed length: 3.8 inches
Weight: 7 ounces
Primary blade length: 2.6 inches
Warranty: 25 Years
X-Factor: None
Ratings: 5,696
Gerber Suspension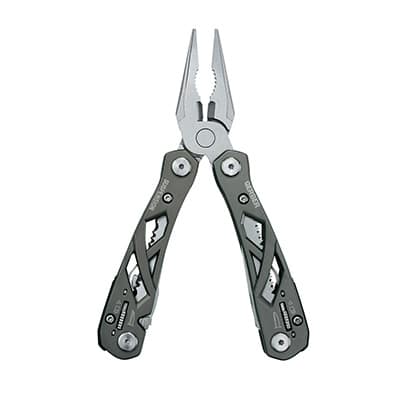 Specifications

Overall Length: 6 inches
Weight: 9 ounces
Closed length: 3.5 inches
Warranty: Lifetime
X-Factor: Super Lightweight
Ratings: 8,864
The Leatherman Wingman is similar to the Leatherman flagship model and is more like a little brother to the Wave than the Suspension is to the Center Drive. Its lighter and has fewer tools than the Wave. It still feels perfectly at home in your pocket while you're in the field.
The Gerber Suspension has a unique butterfly design that gives it maximum portability and foldability despite its size. This multi-tool features a total of 12 different functions, making it ideal for a variety of applications. The best part of the suspension is how light it is and how high quality the tools inside are.
Personally, Gerber wins again here. The Suspension is a super reasonably priced tool with a lifetime warranty. You won't regret this purchase.
Brand Insights
One thing I've noticed is that Gerber tends to build its tools around a singular specific function. Leatherman seems to take the jack of all trades approach and doesn't necessarily excel at in any one part over the other
Utility Model Face-off
Leatherman Skeletool vs Gerber Diesel
Leatherman Skeletool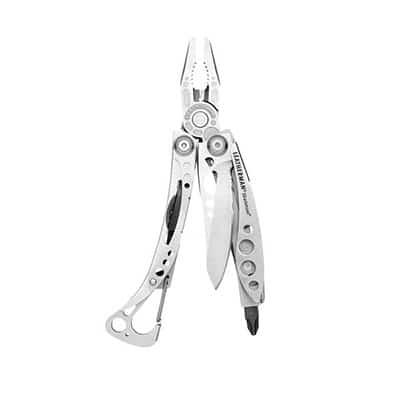 Specifications

Length: 4 inches
Weight: 5 ounces
Blade length: 2.6 inches
Warranty: 25 Years
X-Factor: Hanging Clip
Ratings: 3,452
Gerber Diesel

Specifications

Overall length: 6.61 inches
Closed length: 4.92 inches
Weight: 8.6 ounces
Warranty: Lifetime
X-Factor: None
Ratings: 1,730
The Leatherman Skeletool® is a tiny multi-tool that packs a big punch. I personally LOVE this thing and its clipped to my pants every day.

For those who only need a simple list of functions, this multi-tool is a beast when you need it. It's got a knife, pliers, cutters, bottle opener and more all jammed into that little package.
The Gerber Diesel is a beast of a tool in its own right and feels rock solid in the hand. This multi-tool is one of the toughest and most versatile multi-tools on the market,. With larger, industrial-strength components, the Gerber Diesel has been built to tackle the most rugged of tasks.
However, I really like the Leatherman Skeletool because of its weight. It comes it at only 5 ounces and does not feel like a snickers bar jammed in your pocket.
Conclusion
It's not always easy to figure out what to buy but hopefully, my experiences with the tools helped you make a better decision. Both companies occupy huge spaces within the industry of multi-tools, offering a ton of top-quality products.
Make sure you don't overpay by using the links in this review to figure out the cheapest prices in your area. Let me know what you think in the comments below!
Have You Considered?
Victorinox Swiss Champ
Victorinox Huntsman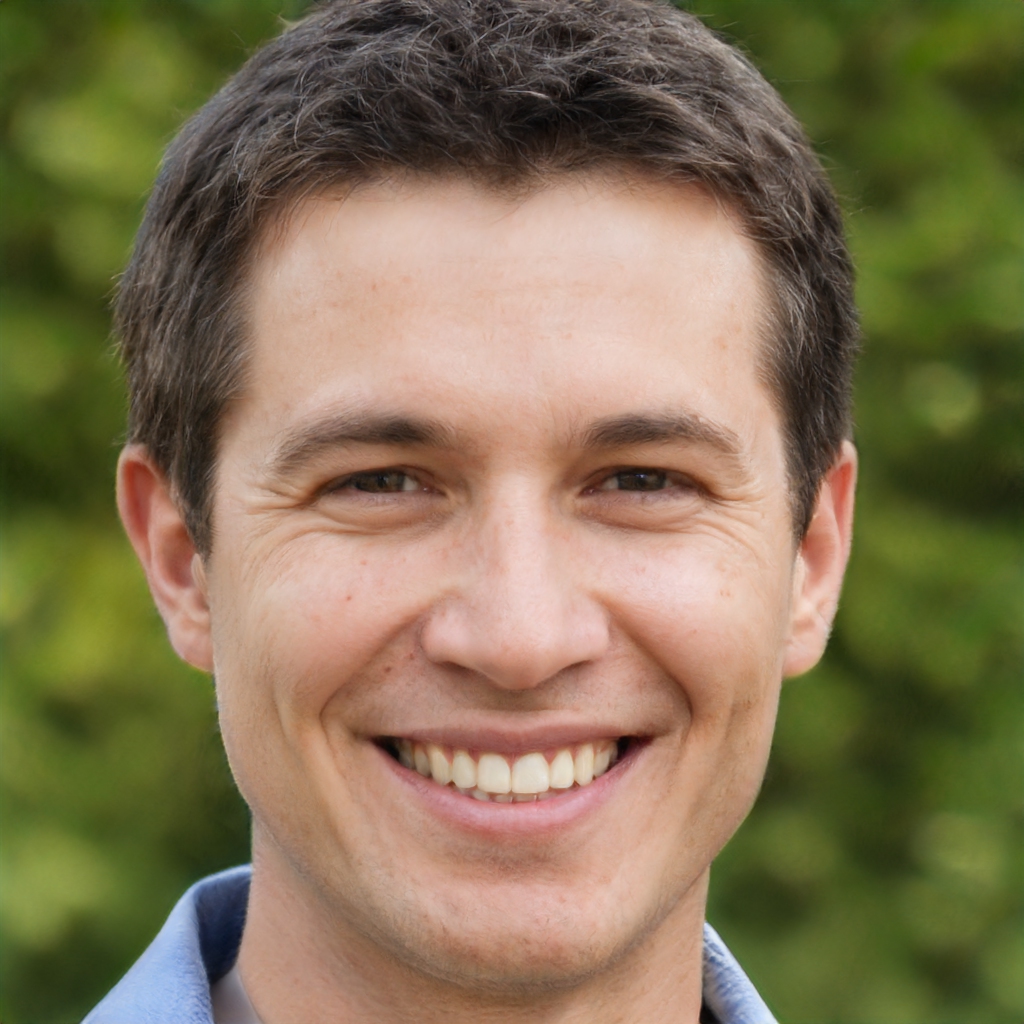 Zach Belmont has been working in the outdoor apparel industry in one form or another for over 20 years. During his career, he has worked at some of the most well-known adventure brands including Patagonia and The North Face in marketing, operations and product development. Zach currently lives in Wyoming with his wife and 2 kids.