Closed : 4 inches
Weight: 8.5 ounces
Blade: 2.9 Inches
Tools: 18
Warranty: 25 Years
X-Factor: Icon
---
The Wave multitool is one of the most popular models built and sold by Leatherman today.
People love it for its multiple reasons – the affordable price point, rock-solid build quality, and range of uses. It offers a variety of larger knives, pliers, wire cutters, and every blade locks for safety and security. As an international bestseller, the Wave delivers on its promises to be one of the best multitools in the industry. It's loaded with features and offers a variety of uses perfect for any need you have.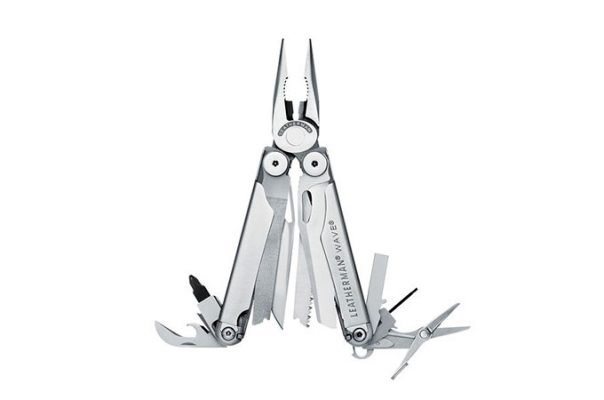 Best All Around
After reading about my experience with the tool you will understand if it is a good fit for you. The Wave shines in its versatility and is a daily edc for many people in hard use jobs. Ill dive deep into the specs, test the quality of construction and attempt to beat the crap out of it. I'll tell you what I liked and didn't like, and a funny story about how this tool helped save my brother's wedding.
Well, lets get into it!

Leatherman Wave Review
The general specifications of the Leatherman Wave offer small yet sturdy design of 4 inches when closed, a weight of under 9 ounces, and a primary blade length of almost 3 inches. The Leatherman Wave is backed by the company's 25 year guarantee to replace the product if necessary, and at their discretion, of course. As with most warranties, the Leatherman Warranty does not cover any forms of obvious abuse, alteration, theft or loss, or unreasonable use of your multitool. Although, truth be told that would be hard to determine since the tool can be used for almost anything! But we get it: they need to have limits on their warranty like anyone else.
You Might Like: 7 Best EDC Multi Tools
Quality of Construction
When it comes to a great multi-tool that you can count on to get the job done, the Wave offers tons of features for your needs, and it is made from high-quality stainless steel, and during a recent survey of Leatherman tools, 93% of owners said they would recommend it to others. The Wave features a number of tools including:
Needle-nose pliers perfect for grasping small objects
Regular pliers for holding and manipulating objects
Wire cutters for cutting regular gauge wires
Hard-wire cutters for cutting hard wire and larger gauge wires
Wire strippers allows you to strip multiple types of wires
A 420 HC stainless steel knife that is corrosion resistant and easy to maintain
A 420 HC stainless steel serrated knife great for cutting through rope and fibers
Saw with open-tooth design for easy manipulation and less clean up
Spring action scissors reduce hand fatigue while cutting materials and paper
8-inch ruler for precise measuring
Can opener with a lever/punch style to open a variety of cans in the woods at the camp
Bottle opener for opening a variety of bottles
File for wood and metal for precise filing of a variety of materials
Diamond-coated file for sharpening hard steel blades
Large bit driver so you can swap out drivers on the go
Small bit driver to fit any small Leatherman driver heads
Medium sized screwdriver with flathead for medium sized screws
Things We Liked
We love the Leatherman Wave Multitool for its durability and quality of construction, not to mention the sheer number of tools that come in this little 4-inch package. It's perfect for on the go, fits in your pocket, is versatile enough to throw in your backpack or store in your glove box in your car.
The strength of the stainless steel blades speaks to the quality of the construction and the care that goes into the multitools Leatherman manufactures. When we tested it, we found it easy to manipulate the different tools; pulling out the blades, for example, was effortless. Some other tools we have tested have found us struggling to get our fingers wrapped around the knife blades, but the Wave was easy to work with. We liked the saw, and we were impressed by the size of it and the forethought that went into providing an open-tooth saw, so we didn't have to stop every few minutes to clean out the saw when we were cutting branches and other wood products.
The pliers were very handy — and the pliers are what started the Leatherman legacy in the first place — so we had to test them out. They were easy to use and had a good grip on the tips so we could manipulate wires, stripped bolts and more.
Things We Didn't Like
While we wanted the Leatherman Wave Multitool to be perfect — and it was pretty darn close — there are a number of things that we found lacking in the tool. For example, because of the number of tools the Wave features, we found it to be a little on the heavy side. So if you were loading up your backpack, the 9 ounces probably wouldn't bother you, but if you were lugging it around in your pocket for hours while hunting, it might start to get annoying.
Other than that, for the price, the functionality, and the quality, we loved this tool.
Conclusion
If you are looking for a multitool that can go anywhere and do almost anything, consider buying the Leatherman Wave Multitool. It is ideal for maintenance and repair projects, perfect for outdoor activities including hiking, fishing, hunting, and camping. It's even a great tool to have if you are traveling from home on a road trip or by plane. When you are staying in a hotel — just like Tim Leatherman did all those years ago — you might find that you need to fix a zipper on your suitcase, or you need to cut a patch for your jeans.
Leatherman Multitools provide users with a broad range of functions so that you never have to wonder if you'll be prepared for the unexpected: you will be ready with the Wave multitool by Leatherman. It's a great tool for home improvement jobs, and do-it-yourself projects because you can quickly and easily switch between tools to keep the momentum going on the job you are working on. What's more, many people enjoy using the Leatherman Wave at their job: construction workers, mechanics, power line workers, road workers, campground owners, homebuilders, and more. It has so many uses; it's hard to imagine that people wouldn't love this tool.
Oh yeah! That story about how the Wave saved my brother's marrage
Best All Around
Who Is Leatherman?
Leatherman is the original American multi tool that was created by Tim Leatherman in Portland, Oregon almost 34 years ago. It has been a staple for the camper, hiker, hunter, do-it-yourselfer, and anyone looking for a useful multi tool on the go. The company tests each multitool for strength, performance, and durability. The company continues to operate out of Portland and does all of its prototyping, testing, and manufacturing in its Oregon plant.
Looking for similar Leatherman multi-tools?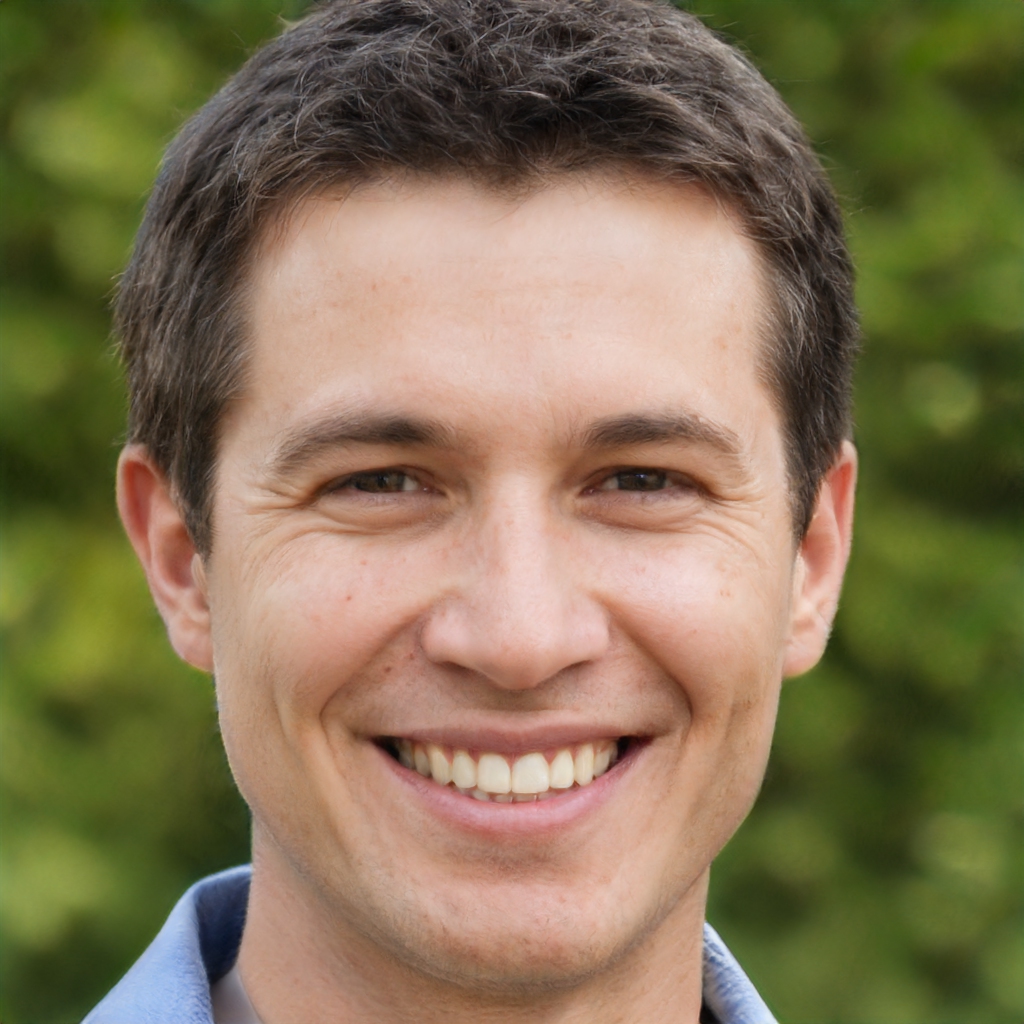 Zach Belmont has been working in the outdoor apparel industry in one form or another for over 20 years. During his career, he has worked at some of the most well-known adventure brands including Patagonia and The North Face in marketing, operations and product development. Zach currently lives in Wyoming with his wife and 2 kids.